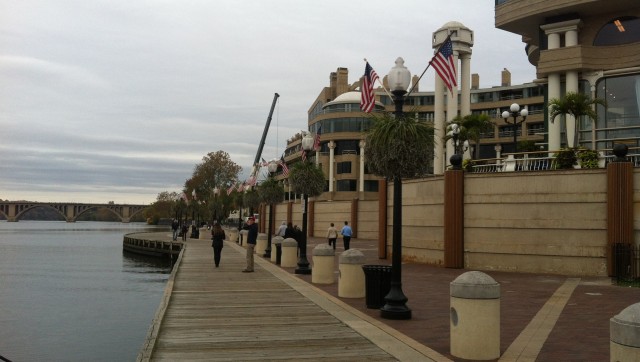 WASHINGTON -- Flood defenses were in the process of being erected Sunday afternoon around Washington Harbour, a large mixed-use residential and entertainment complex along the Potomac River in Georgetown.
In April 2011, the river level swelled and inundated into the lower levels of the complex when floodgates supposed to protect the tourist hotspot had been only partially put into place, sparking litigation.
The threat of flooding has put other low-lying areas on alert. Sandbags have been distributed in the District of Columbia and in Alexandria, Va.
Work crews have been clearing leaves and other debris from sewer infrastructure in D.C.'s Bloomingdale neighborhood, the scene of recent flash flooding.
"This has been a problem. Four floods in six weeks," Corey Griffin, the chief of staff to D.C. Councilmember Kenyan McDuffie told Washington City Paper. "Although there hasn't been a flood in 30 days or so, there's constant anxiety among the residents there."
PHOTO GALLERY
Hurricane Sandy
11/04/2012 12:26 AM EDT
PHOTO: A Marathon Wedding Proposal, Minus The Marathon
HuffPost's Katie Bindley reports:
Like all the competitors who trained for the 2012 NYC Marathon, Hannah Vahaba will not be running the race this year. But she also will never forget her moment at the finish line. After traveling in from Atlanta, Vahaba picked up a marriage proposal in Central Park on Saturday without having to traverse the 26.2-mile course.
"This is my fiance," said Vahaba, 31, who had tears running down her face as she stood in Central Park where the race would have ended, just moments after Martin O'Donoghue had proposed.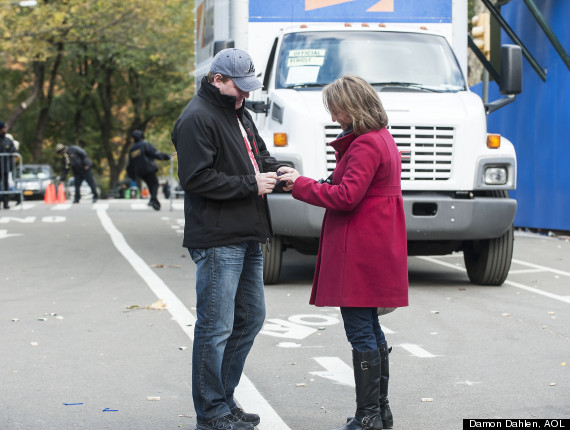 Photo by Damon Scheleur
CORRECTION: This post has been updated to clarify a description about legal action taken following the flooding at Washington Harbour in 2011.
BEFORE YOU GO