At Saturday night's Midori Green Halloween party, Kim Kardashian explained that if Hurricane Sandy hit her "captain" Kanye West would sail her to safety if need be.
But jokes aside, the reality TV queen was far more practical this weekend, when she and sister Kourtney hit the supermarket in Miami to stock up on water ... lots and lots of water.
While we're impressed with Kim's preparedness, we might suggest picking up something to eat before the storm hits.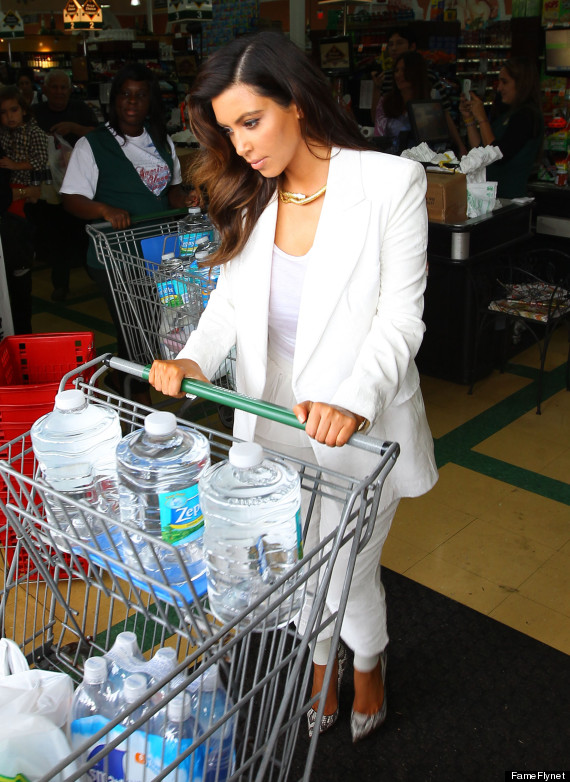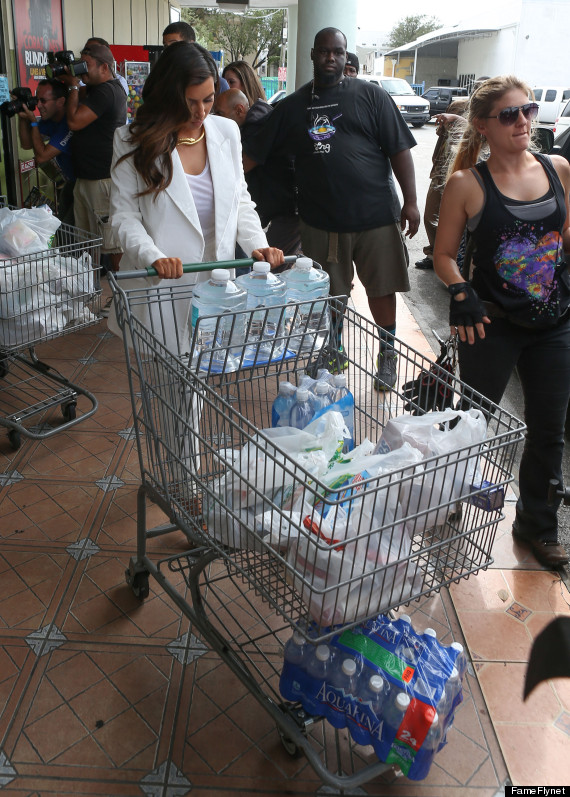 BEFORE YOU GO
PHOTO GALLERY
Celebrities React: Hurricane Sandy