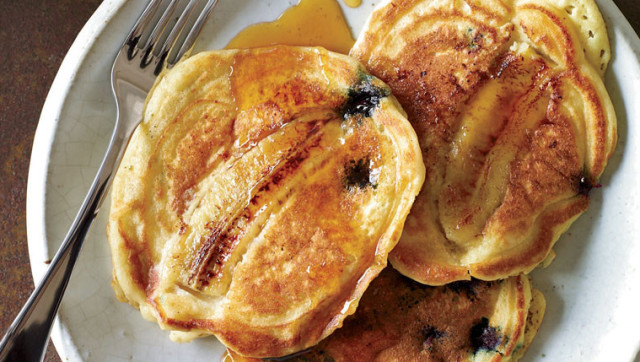 We know that this blueberry banana pancake recipe looks indulgent. And we know that we're in the bad habit of bringing you maybe one too many rich recipes. But because today is Monday, and Mondays are always harder to get through than any other day of the week, we think you deserve this blueberry banana pancake recipe.
Pancakes are often times mistaken as a weekend meal, but they should be a Monday morning staple. If you give yourself a little extra time during the week for a breakfast like this, you'll be amazed at how much better life seems to feel. So go make some pancakes, and don't forget the maple syrup.
Get the Blueberry-Banana Pancakes recipe
Want to read more from HuffPost Taste? Follow us on Twitter, Facebook, Pinterest and Tumblr.
Check out more pancake recipes!
PHOTO GALLERY
Pancakes, Glorious Pancakes
BEFORE YOU GO