We're very excited to syndicate one of our favorite columns, 'What Is It? What Is It Worth?' from one of our favorite magazines, Country Living. All text and images below are provided by Country Living. Get ready to be surprised!
"This cabinet once hung in my grandfather's ophthalmology office. What can you tell me about it?" - B.S., Canton, Ohio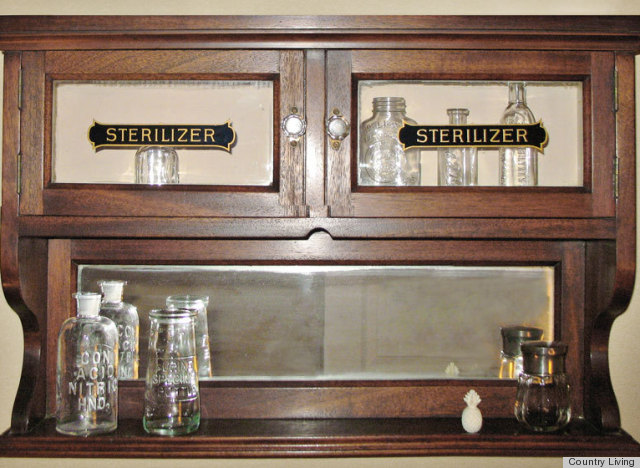 Circa-1915 Medical Tool Cabinet
Our antiques specialist, Helaine Fendelman, appraises your finds and collectibles.
Constructed around 1915 or so by Wisconsin's Hamilton Manufacturing and meant for a dentistry office, this mahogany hutch would've worked just fine for an eye doctor, too. The metal-lined upper compartment was used to hold a pan of alcohol solution for sterilizing tools (someone painted the metal in the item, but that doesn't affect value); its gasket-sealed doors prevented antiseptic odors from escaping. With a desire for all things apothecary-related heating up the antiques market right now, this cupboard feels on trend – even without its mate: a standing base unit of drawers. If the set were complete, you'd be looking at an appraisal of around $6,000. As is, this family heirloom would still bring a pretty penny.
What It's Worth: $750
Also check out on CountryLiving.com:
Pumpkin Decorating & Carving Contest