"Looper" fans don't need to travel through time to find the diner that Bruce Willis and Joseph Gordon-Levitt convene at during a pivotal point in Rian Johnson's film. All they have to do is head to Louisiana.
That's what Reddit user ohdaesu did, finding the abandoned restaurant after driving through "cane fields for a few hours." The diner is located near Napoleonville.
"Looper" was shot in Louisiana during 2011. As reported by Slashfilm, some of the futuristic equipment used in the film was designed by University of Louisiana at Lafayette students.
Head over to Reddit for the diner's real-world coordinates. You'll also find more photos there as well.
[via Reddit]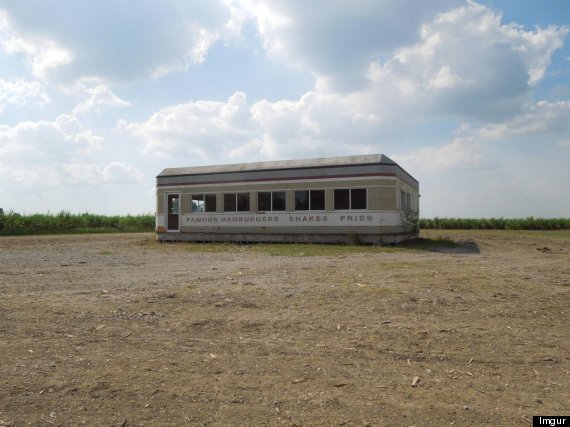 PHOTO GALLERY
'Looper' Reviews
BEFORE YOU GO