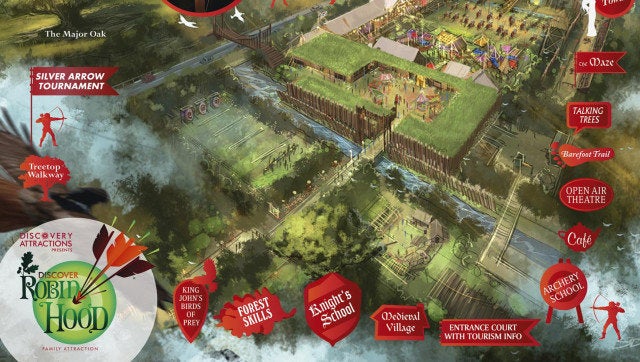 It seems that Robin Hood and his band of merry men are finally getting the tribute they deserve: a theme park!
Despite the 100 jobs it's hoped the project will produce, there are concerns about the project. It's been posited that the Discover Robin Hood attraction would vie for visitors with the city's historic castle, Nottingham, which is slated for refurbishment, according to the BBC.
Though, Ted Cantle, chairman of the Nottingham Castle project, told the news agency: "These schemes will be complementary because Sherwood Forest will be much more 'Legend of Robin Hood' but our scheme in the castle, while bringing in Robin Hood, is going to be a much more serious, historical exposition."
CORRECTION: A previous version of this story stated that plans for the attraction were being made by the Nottingham City Council. They are in fact being made by the Nottinghamshire County Council. We apologize for the error.
BEFORE YOU GO