When in doubt about who to vote for, women simply choose the more attractive candidate, right ladies? Hmm... not so much. But that's the message that one right-wing group is sending female voters, ThinkProgress reported.
In a radio spot, the YG Network (Young Guns Network), a nonprofit whose website describes it as "dedicated to supporting conservative center-right policies," urges female voters to support Republican Rep. Sean Duffy of Wisconsin's 7th Congressional District. The ad features two women discussing the election over coffee. The transcript, per ThinkProgress, is:
EMMA: Hey, Olivia. What's it gonna be?

OLIVIA: Hi Emma. Hmmm. Latte, cappuccino? I can't make up my mind.

EMMA: That's how I felt about this election… until I took a good look at the candidates.

OLIVIA: And?

EMMA: I'm for Sean Duffy. He's pretty cool, actually. He's part of this new generation of leaders, the kind we need in Washington. He's a good husband and father and he fights for small businesses, like mine. So I can keep the doors open and even hire more people.

OLIVIA: He's the cute one, right?
Listen to the full spot here:
Both major parties have made significant efforts to snag female votes come November 6th, but this is may be the first to suggest so explicitly that women vote for the prettiest face on the ballot. At the Republican and Democratic National Conventions, women as a demographic were a hot topic, and Mitt Romney's claim at the second presidential debate that he hired "binders full of women" during his tenure as governor of Massachusetts went viral. Both presidential candidates also discussed women around the world during the third and final presidential debate.
The last time the YG Network tried to target women, they did so by offering "hair and makeup touch ups" at the RNC. Is this ad any improvement? Tell us what you think in the comments below.
LOOK: Rep. Sean Duffy, a.k.a. "the cute one"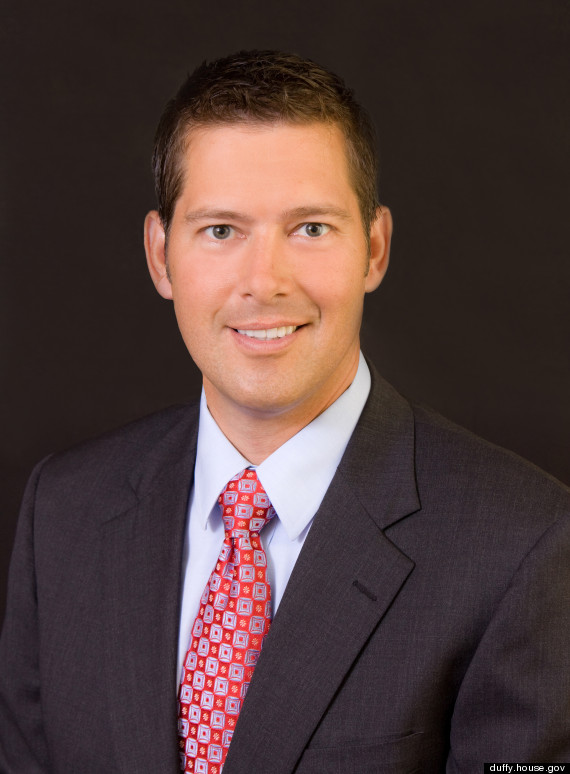 RELATED ON HUFFPOST WOMEN: Hey Girl, Hormonal Voting
BEFORE YOU GO
PHOTO GALLERY
Hey Girl, Hormonal Voting