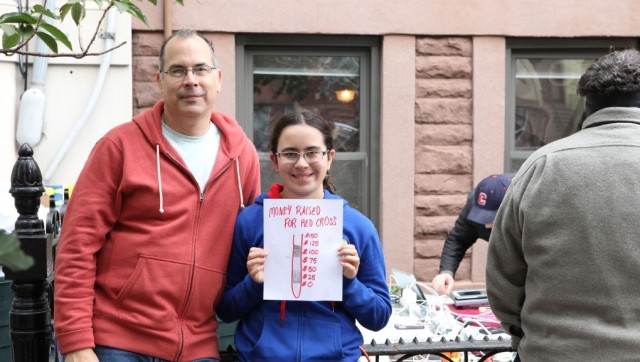 Hurricane Sandy left much of New Jersey underwater and millions without power or Internet, but one ingenious 11-year-old was determined to help those around her.
According to Mashable, Hoboken resident Lucy Walkowiak established a pop-up Internet café and charging station in front of her home to let dozens of neighbors charge their electronics and get an Internet connection to the outside world.
Walkowiak lives on one of the only blocks left with power in the city.
In order to use the pop-up Internet café, however, Walkowiak asks for a small monetary donation to the Red Cross.
According to the Philly Post, neighbors have also begun to donate coffee to the impromptu baristas working the portable tables.
"Lucy does a lot of community service through her school, so this is on par with what she's been learning," Walkowiak's father Steve told the Philly Post.
BEFORE YOU GO
PHOTO GALLERY
The Heroes of Hurricane Sandy