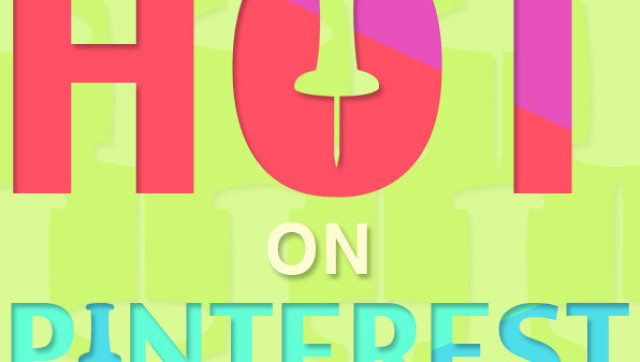 Just because Halloween has passed doesn't mean we'll be on Pinterest any less. We've got Thanksgiving to begin planning for, right? This week's Hot On Pinterest not only brings you holiday ideas, but fun crafts and fabulous ways to decorate your home.
Erin Austen Abbott: This HuffPost Home reader and owner of the shop Amelia in Oxford, Mississippi has pinned images in the most lovely color palettes. That's why we love the board she calls MINT -- the photos are all in this soft pastel shade.
Robert Allen Design: One of our favorite fabric houses, this company has pinned many of their own designs in addition to lots of other great inspiration. We've been checking out Pattern Play for fun geometrics, stripes and florals.
Ashlina Kaposta: The New York based blogger behind thedecorista.com has quite a following on Pinterest. We can see why, because boards like office spaces provide lots of ideas for decorating a chic working environment.
Miss Millionairess: This pinner has quite the curated collection of images and an eye for luxurious living. We love clicking through Hollywood Regency Glamour for jaw-dropping pics of interiors in one of our favorite styles.
Honestly WTF: We are in love with these bloggers' funky craft ideas, so naturally their Pinterest account does not disappoint. Make sure to take a look at their DIY board for a constant stream of edgy and cool things to make.
Want to see your account in our weekly top 5? Then send us an email! Simply click "Send Us A Tip" (below) with a link to your account. (We also accept nominations!) And don't forget -- HuffPost Home is on Pinterest, too.
Have something to say? Check out HuffPost Home on Twitter, Facebook, Pinterest, Tumblr and Instagram.