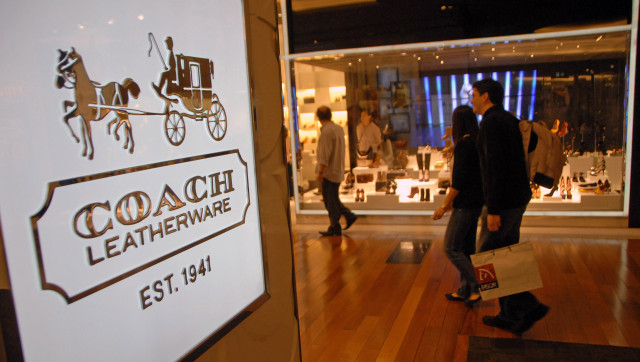 Coach has been awarded $257 million in damages for a massive case of Internet counterfeiting, one of the largest of such cases thus far. Women's Wear Daily reports that Coach can also now seize over 537 domain names currently selling rip-off merch under the Coach label, an act known as cybersquatting or domain squatting.
Cybersquatting is a growing problem; according to the World Intellectual Property Organisation, which adjudicates such legal disputes, the number of cybersquatting cases increased 16 percent in 2009, 28 percent in 2010, 25 percent in 2011 -- in other words, more and more each year.
Luxury/designer brands like Gucci, Armani, Hermès and Burberry are the biggest victims, but luckily the law appears to be on their side. WWD notes that the largest Internet counterfeiting payouts so far have gone to True Religion Apparel Inc. ($863.9 million) and Ugg Australia ($686 million). Coach's $257 million further underscores how seriously the court is taking these cybersquatting cases.
As the Telegraph points out, this is Coach's second counterfeit victory this year: the brand won $44 million in July against a mother-daughter duo who had been selling counterfeit Coach goods out of their apartment. In fact, Coach faces so many instances of counterfeiting that it has devoted a section of its website to "Counterfeit Education," helping customers spot and report fake products.
The two legal wins in 2012 are just the cherry on top for Coach, which exceeded analysts' expectations in the most recent quarter by increasing revenue by 11 percent.
Now they can add $257 million to that haul. Read more about the ruling at WWD.com.
See pieces from Coach's new Legacy Collection!
PHOTO GALLERY
Coach's Legacy Collection
Want more? Be sure to check out HuffPost Style on Twitter, Facebook, Tumblr, Pinterest and Instagram at @HuffPostStyle.