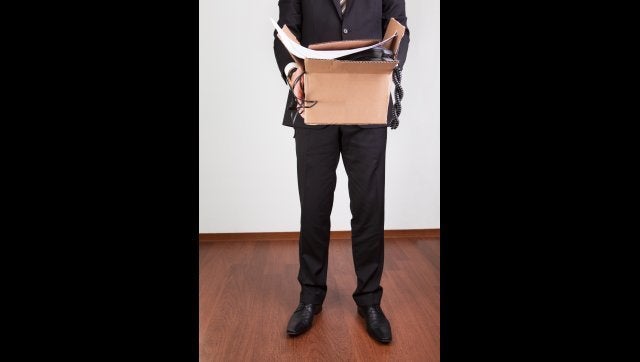 The unemployment rate among people 55 and older fell one-tenth of a percent to 5.8 percent in October, according to an AARP Policy Institute analysis of the Labor Department employment figures released today. The average length of unemployment rose by two weeks, to 57.7 weeks. But the number of older long-term unemployed -- those out of work for more than six months -- inched down to 53.1 percent in October from 54 percent the previous month.
Among those post 50s who have found work is Anthony Lolavad, a Huffington Post blogger who has been sharing his experience from the front lines using a pseudonym. While his hours have recovered, his wages have not. He tells his story in his own words below.
This is being written at a refugee center for the powerless. My parent's house has not had electricity for about six days now, and I needed to get work done. I love the sound of that phrase: "I needed to get work done."
As the latest numbers came in today, where I'm living the fallout from Sandy is still the big news. Much of it is selfish: "I'm tired of living in the stone age!" "I'm tired, cold, and hungry, a huddled mass yearning to breathe free." Where I am, down wires, flooded substations and trees leaning on, across and through buildings are the worst of it. Two of our neighbors had timber fall on their yards, with mercifully little damage. No houses on the highway this far north, just the usual post-storm havoc, only about ten-fold.
So, after helping to clean up to the best of my ability -- I need to say it again -- I had to get some work done. Not that my main place of business was open -– I'm teaching and tutoring at the local community college and they have the same power limitations that we do. However, getting back in the college groove means papers to grade, and I had two classes worth of essays saying, "Stop sitting around in the dark and mark me already." Very noisy, those unmarked essays.
I am, for all intents and purposes, working full-time hours -– teaching three courses and tutoring for a bit under 20 hours a week. And that's swell, but I cannot do this indefinitely. I am making about half of what I was taking home before the axe hit the fan (or something like that) and then only for nine months a year. Summer classes go to the full-time profs, and I am but a lowly adjunct. Adjuncts get paid… poorly. But, hey, I'm working!
It makes me wonder about the unemployment figures though. How many people on the current workforce are like me -– dangerously under-employed, working hard for about half their previous standard of living? Or in my case, a quarter of it, because my now ex-wife (the divorce is final) often earned more than I did. This is America, goddammit! Every generation is supposed to do better (or at least as well) as the next. I know I made some wrong turns, but, like being without power, feeling powerless in this respect is also getting old. Very old.
BEFORE YOU GO
PHOTO GALLERY
Charles Schwab Older Workers & Money Survey 2012