Decades ago, a shipowner and his wife began a hunt for the thousand-year-old works left by sculptors who lived in the Cyclades islands around Greece. Nicholas and Dolly Goulandris' historic haul became the Goulandris Museum of Cycladic Art in Athens, a collection of 230 statues and artifacts made from some of the most beautiful marble in the world.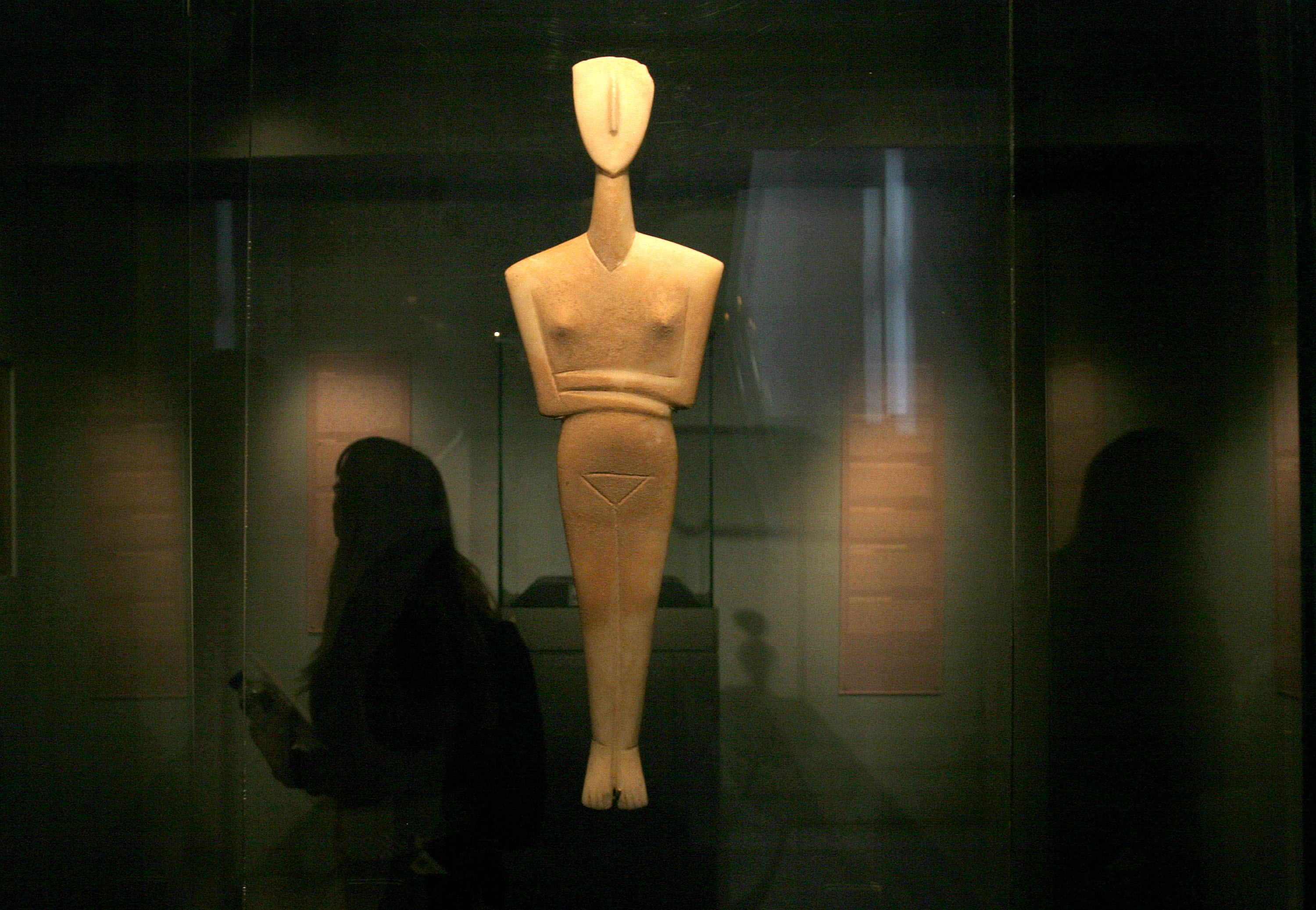 A Cycladic figurine of unknown provenance dating between 2800-2300 B.C., at the Goulandris (AP Photo/Petros Giannakouris)
From its origins as the couple's pet project, The Goulandris has grown into a seducer of sophisticated critics, not to mention a record-setter. No other private museum in the world holds as much Cycladic art. The only public entity with more is the nearby National Archeological Museum, which has time on its side: it was founded decades before Nicholas or Dolly were born.
At Lismore Castle in Ireland, a similar shift in power is taking place. For centuries, the only visitors were locals interested in touring the 300-year-old property's stunning gardens. Then, in 2007, the 12th Duke of Devonshire handed control of the cliffside castle to his newly married son. Today, Lord and Lady Burlington oversee a world-class museum, Lismore Castle Arts, in one of the castle's wings –- where works by Ai Weiwei and Stefan Brüggemann are among those currently on display. Now the tourists come not just from nearby regions but from all over the world.
In the U.S. too, the museum scene is changing. In 2008, the Wall Street Journal reported that the number of private museums was on the rise, and that directors of public museums weren't pleased about the trajectory. "Sleepless nights" and "fear and anxiety" apparently plagued these overseers of major museums, whose donation numbers were dropping, according to one quoted art consultant.
Those insomniacs can expect no relief anytime soon. November 11 marks the first anniversary of Crystal Bridges Museum, the glass-walled, starchitect-designed passion project of Walmart heiress Alice Walton. This year, it surpassed its goals for annual visitors by more than 100 percent, according to media relations specialist Diane Carroll, who spoke with The Huffington Post by phone. As of last week, 575,000 people had stepped inside the expansive building designed by Israeli-Canadian architect Moshe Safdie. Last month, Walton was able to close one of the few gaps in the museum's American art collection with a high-profile Mark Rothko purchased from a private collector.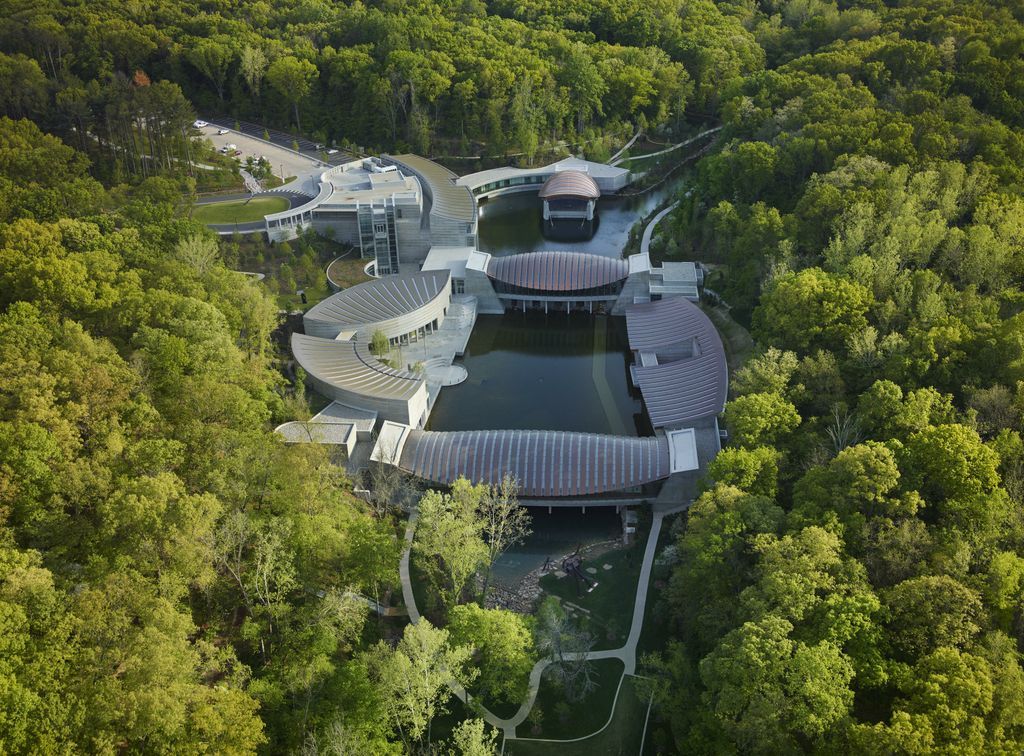 Crystal Bridges Museum in Bentonville, Ark. (AP)
If collectors, artists and donors prefer working with private owners such as Walton to dealing with, say, the Metropolitan Museum of Art, who can blame them? As the Journal article notes, public directors face unique constraints. The eternal riddle of too many pieces and not enough space means they are all too often forced to send works into the purgatory of a museum warehouse to make room for others, often frustrating donors who want to see their gifts on display. The Waltons and Burlingtons of the world, meanwhile, are free to show what they want, when they want.
That said, these institutions aren't necessarily eager to flaunt their "private" status. Carroll insisted that it would be a mistake to "pigeonhole" Crystal Bridges as a private institution, arguing that the museum's non-profit structure and guiding philosophy give it a fundamentally public identity. Six days a week, anyone can enter without spending a dime. (Costs are shouldered by the Wal-Mart corporation, which was also born in Bentonville.) As far as traditions go, such a model falls less in line with private Manhattan art enclaves of old -- which tend to charge double digits for admission -- than with that of the American public library.
What do you say, readers? Could private museums be a promising way to democratize the arts? Scroll through the slideshow below for images of some of the world's great private museums, and let us know what you think of the phenomenon in the comments.
PHOTO GALLERY
Great Private Museums