Lady Gaga is never shy about showing off her famous figure, but apparently she isn't so confident in a bikini.
The pop star, 26, took to Twitter on Friday (Nov. 2) to share some photos of her and some friends hanging out on the beach. But despite what her little monsters think, Gaga is not a fan of bathing suits.
"me on the beach today," she tweeted, posting a picture of herself sporting a Miller Lite swimsuit. "i have a fear of swimwear," she added, "but beer is ok."
But although she might hate bikinis, Mother Monster kept sharing pictures, adding two more on her Instagram account.
"I fear beachwear but a Starlight reminded me miller light goes all the way," she wrote.
Gaga has been busy on tour, but did not forget about the devastation her hometown of New York has been facing after Hurricane Sandy hit the East Coast hard on Oct. 29.
"east coast how are you holding up? How are you New York? Staying strong i hope, thinking of you all the time. Can't even watch news feed," she wrote, later adding, "i'll be there as soon as i can to help my old neighborhood. I'm on tour + can't let my fans down. I want to help with my hands with all of u."
Check out photos of Lady Gaga donning her Miller Lite two-piece below: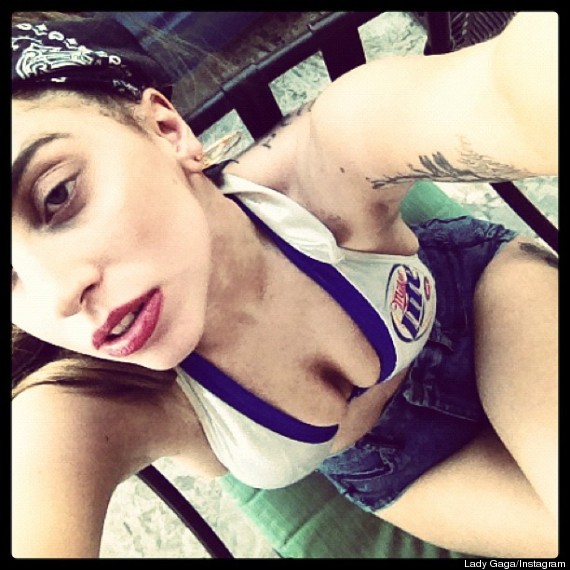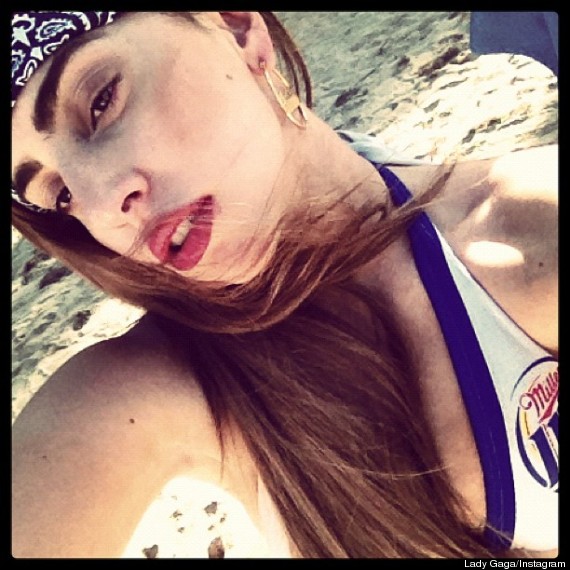 BEFORE YOU GO
PHOTO GALLERY
Celebrity News & Photos