The 2012 presidential election between Barack Obama and Mitt Romney faces Decision Day on Tuesday as voters across the country will head to the polls to determine whether the president will serve another 4 years in the White House.
While national polls have shown the candidates running neck-and-neck, the president has edged ahead of his Republican rival in key battleground states like New Hampshire, Colorado and Virginia.
Here's a snapshot of the presidential election map as it stands. (Click here for the full interactive version and the latest polls.)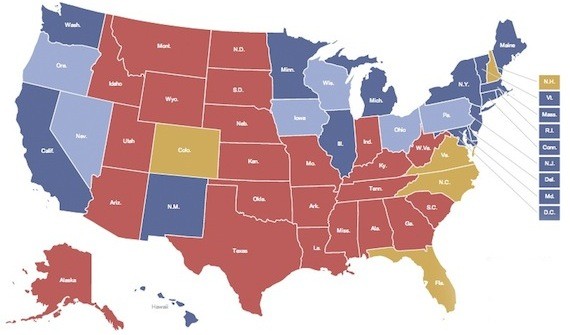 Tell us who you think will emerge victorious in the 2012 presidential election once the results are counted. Scroll down for the up to the minute news and the latest updates on Election Day.
PHOTO GALLERY
Polls: Obama vs. Romney