CNN lit up the top of New York City's Empire State Building Tuesday night as the network started reporting results from the 2012 presidential election.
Earlier on Tuesday, the network announced that it planned to use part of the Manhattan skyline to track election results - lighting up the top of the tower with blue and red lights to signify President Obama and Gov. Mitt Romney's respective electoral counts.
About an hour after the first polls closed, the top of the Empire State Building illuminated according to CNN's projections. While the network's cameras captured a clear picture of the red and blue lights, the view from HuffPost's offices looked, well, basically like any other night.
From CNN: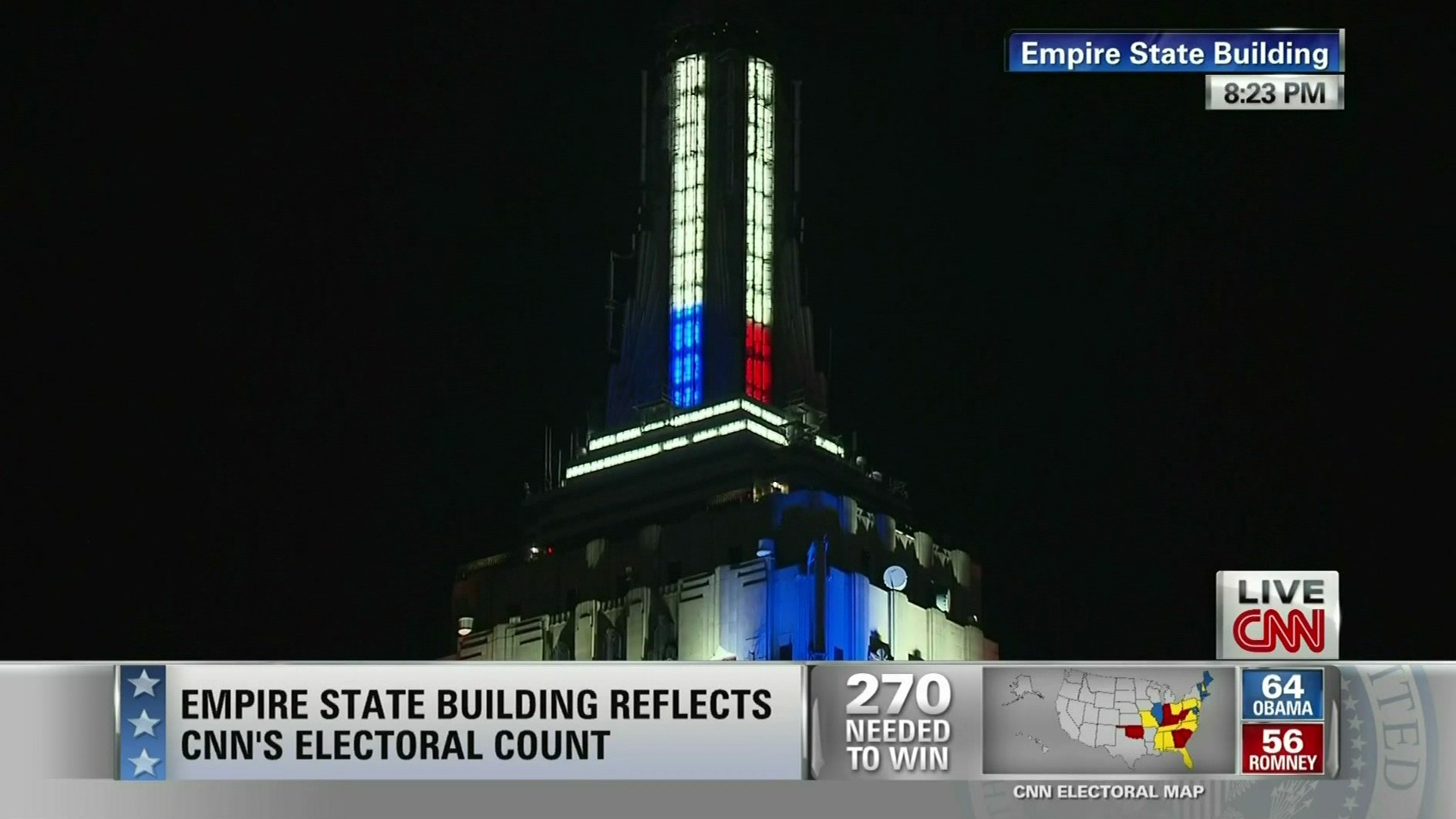 From HuffPost Offices: