After months and months of campaigning, election 2012 voters head to the polls Tuesday to make their final choice for president.
Leading up to Election Day, national polls showed incumbent Democrat Barack Obama and GOP challenger Mitt Romney right on each other's heels. As of Monday, Obama also held leads in key battleground states. Via HuffPost Senior Polling Editor Mark Blumenthal:
The only real remaining question is whether the the final polling averages will prove to be accurate or whether some systematic error in the swing state surveys is concealing a hidden Romney advantage that will reveal itself when all the votes are counted.
(Click here for HuffPost's full interactive map and the latest polls.)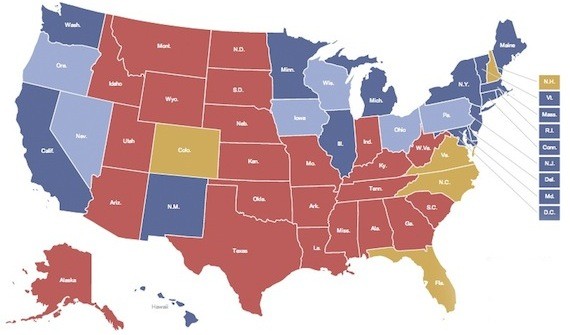 In their battle for the White House, both candidates made several promises in hopes of boosting their election chances. Scroll down to see what they said (via the Associated Press), and tell us who you think will emerge as the winner once all the votes are in. For up-to-the-minute Election Day news, check out our live blog below.
PHOTO GALLERY
2012 Campaign Promises