M.I.A. tends to march to her own drum rather than conform to high fashion norms (see: her red carpet burqa, her ubiquitous sneakers). But turns out the singer is more stylish than we knew: she's got a Versace collaboration in the works.
During a lecture at the modern art museum P.S.1 in Queens, M.I.A. accidentally revealed that she's been working with the Italian brand on an unspecified project. According to Spin:
... the whole audience got to spy on her desktop on a giant projector screen -- a surprisingly intimate experience for an artist of her renown, in this era -- including folders labeled "Versace Prints," "Bootleg Versace," and "Versace Outlines," and later she confirmed that she is currently collaborating with the storied label (which would explain her many recent public appearances wearing impossible-to-procure vintage Versace prints).
It would also explain her appearance at Versace's couture show this past July, where she sat front row in Paris with Elizabeth Banks, Christina Hendricks and Jessica Alba.
Although most celebs tend to just pose for an ad campaign, we expect M.I.A. to take on a more creative role with Versace. She began her career as a visual artist in London after studying at the city's esteemed Central St. Martins College, the school where Alexander McQueen, John Galliano and Stella McCartney got their starts.
So what do her "prints" and "outlines" hold in store? Stay turned -- M.I.A. always finds a way to keep things interesting.
M.I.A. at Versace's Couture Fall 2012 show: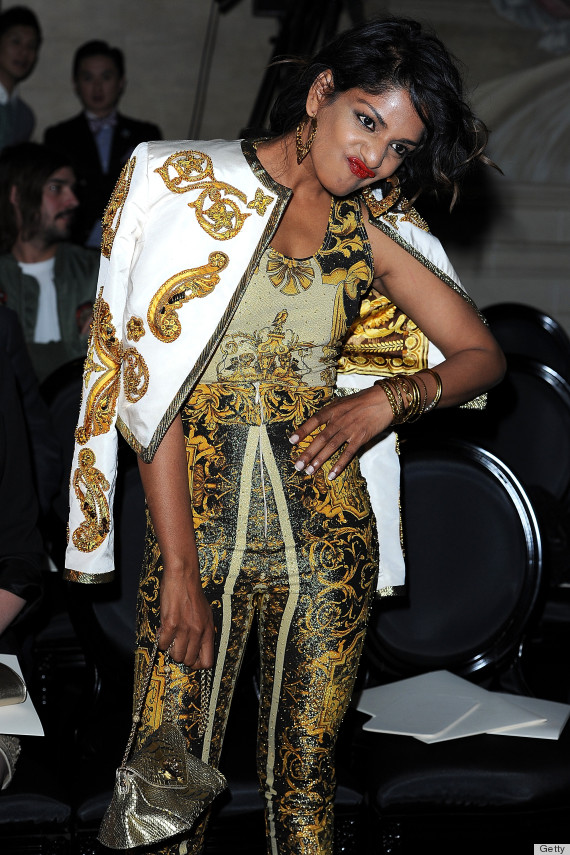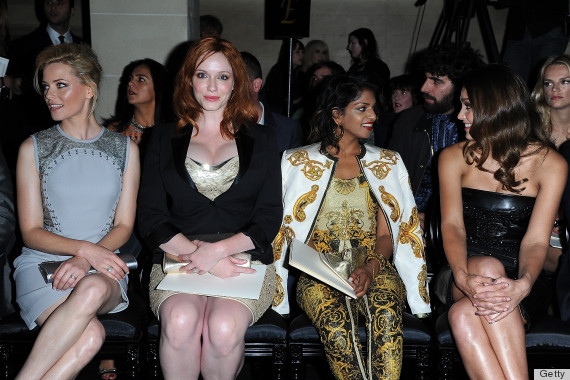 See more celebs who have ventured into fashion:
PHOTO GALLERY
When Celebrities Design Clothes...
Want more? Be sure to check out HuffPost Style on Twitter, Facebook, Tumblr, Pinterest and Instagram at @HuffPostStyle.