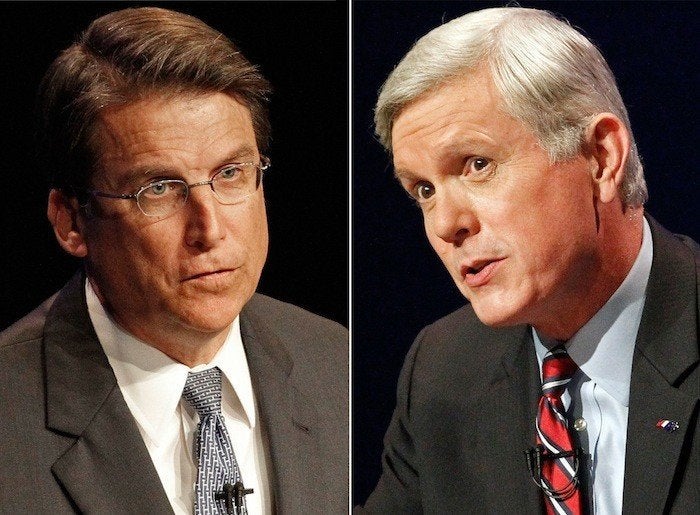 Republican Patrick McCrory was projected the winner of the North Carolina gubernatorial race over Democratic challenger Walter Dalton by the AP Tuesday night.
The outcome of the race comes as a pick-up for Republicans. Earlier this year, North Carolina Gov. Bev Perdue, a Democrat, announced that she would not pursue another term earlier this year.
Former Charlotte Mayor Pat McCrory on Tuesday was elected North Carolina's first Republican governor in 20 years, capturing the state's highest office four years after barely falling short against Democrat Beverly Perdue.

With nearly a third of the precincts reporting statewide, McCrory had 55 percent of the vote compared to 43 percent for Democrat Walter Dalton, according to unofficial results. Libertarian Barbara Howe had slightly less than 2 percent.
McCrory, who lost a narrow decision in 2008 to Democrat Bev Perdue, said he received a concession phone call Tuesday evening from Dalton, and he said he also got phone calls from Republican governors Chris Christie of New Jersey and Nikki Haley of South Carolina.

He said Perdue, who chose not to seek re-election, also called to offer her help in the transition.
This is a developing story… More information to come…
For up-to-the-minute Election Day news, scroll down to HuffPost's live blog below.
BEFORE YOU GO
PHOTO GALLERY
Election Day 2012