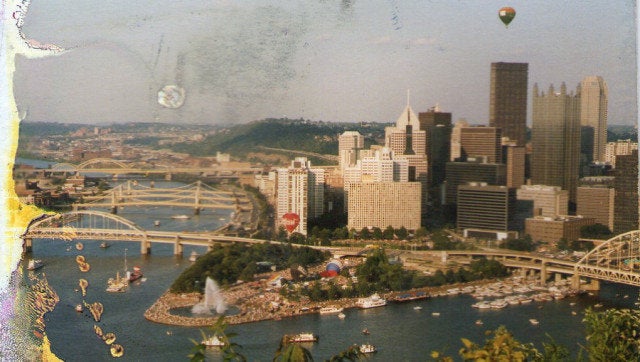 The victims of Hurricane Sandy lost many irreplaceable items during the storm, including countless numbers of pictures taken of birthdays, vacations and happier times that were left drenched with water. In addition to our Blankets For Sandy initiative, we wanted to share information on how to handle water-damanged photos and if and how they can be salvaged. It's important to remember, if photos have been severely damaged, they may not qualify for restoration.
When dealing with a stack of wet photos, (this means pictures that aren't in a picture frame), the first thing to do is try and carefully separate them from each other as soon as possible. Though, if you can't do that, Wintermute recommends keeping them moist in a tub or plastic bag. "Most photographs can stay that way without sustaining any further damage up to ten days." You'll then want to try and contact a freeze drying company, who may be able to separate and dry them for you.
If your photos are in glass picture frames or photo albums, leave them in these containers. Then, take them to a photo restoration and conservation company, who will then be able to scan or photograph the pictures through the glass, according to Radom.
There are also two other very important things to do when dealing with the restoration of photographs. One is to call your home insurance company to see if they cover the cost. If it doesn't, contact Marc Bushelle Photography, who is offering free services for Hurricane Sandy victims.
The other thing is to decide which photos you'd want to salvage. While we can understand that all have sentimental value, Nadeau says there are two groups of photos that should be restored: original photographs that have to be preserved because of their value and those that contain personal event memories. Wintermute agrees with this, as the process can sometimes be expensive. He suggests you ask yourself "Do those twenty-year-old pictures taken at an office party or pics of your neighbor's dog really need to be restored?"
BEFORE YOU GO