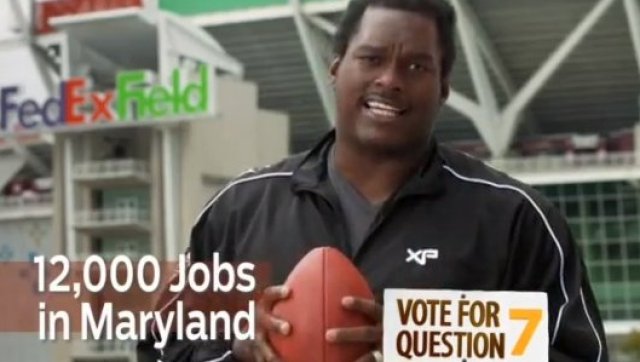 WASHINGTON -- If you ask anyone who lives in the D.C. or Baltimore media markets, you're likely to hear some voter fatigue regarding Maryland's Question 7, a ballot proposal that would authorize expanded gambling in the Free State.
Opinions on social media about the Question 7 are split. But opinions about the multiple commercials for and against the Maryland ballot initiative are not.
It seems that most people, especially those in D.C. and Virginia who don't get to vote on the measure, are ready for the end of the Question 7 commercials -- there's been more than $35 million in combined spending on Question 7 ads.
Take a look at the anticipation in social media circles of those looking forward to the cessation of Question 7 ads ...
PHOTO GALLERY
Question 7 Ad Frustration
BEFORE YOU GO