Michelle Obama made her true fashion debut on November 4, 2008, in that memorable black and red Narciso Rodriguez sheath. This evening, four years later, Michelle celebrated her husband's second presidential win in style, heralding in a second era of FLOTUS Fashion. (We're not being dramatic! You know how we love these things on HuffPost Style...)
After Barack Obama won enough electoral votes to claim the presidential election on Tuesday evening, Michelle joined the president on stage with Sasha and Malia. And surprise, surprise -- Michelle's dress was not new. If there's anything Michelle loves more than a good Narciso Rodriguez dress, it's a fashion repeat. FLOTUS (yep, she's still FLOTUS!) wore the Michael Kors frock in 2010 and in 2009 and paired it with a black cardigan on this historic night in 2012. (We've reached out to Michael Kors for confirmation.)
Back on election night in 2008, Michelle color-coordinated with her young daughters: Malia in red, Sasha in black. Four years later the girls are grown up and dressing on their own: Sasha wore a printed green a-line skirt and a jumble of colorful necklaces and Malia did the same flouncy silhouette in subdued colors with a punchy red belt. Even Cathy Horyn approved!
So what to make of Michelle's sartorial repeat? Just a sign that when it comes to Michelle Obama's fashion, there's always more where that came from. The best is yet to come.
In 2012: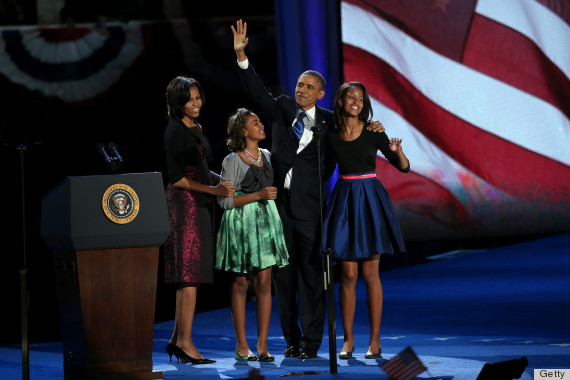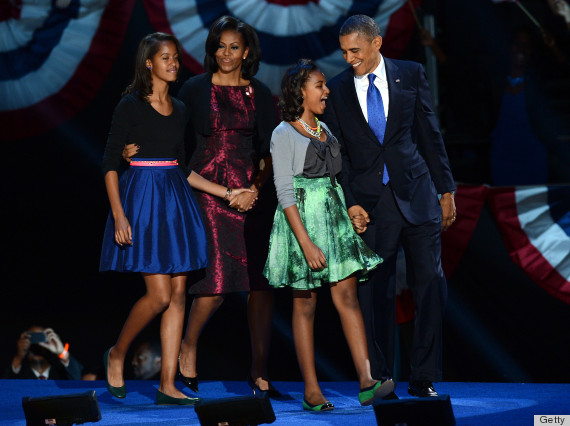 In 2008: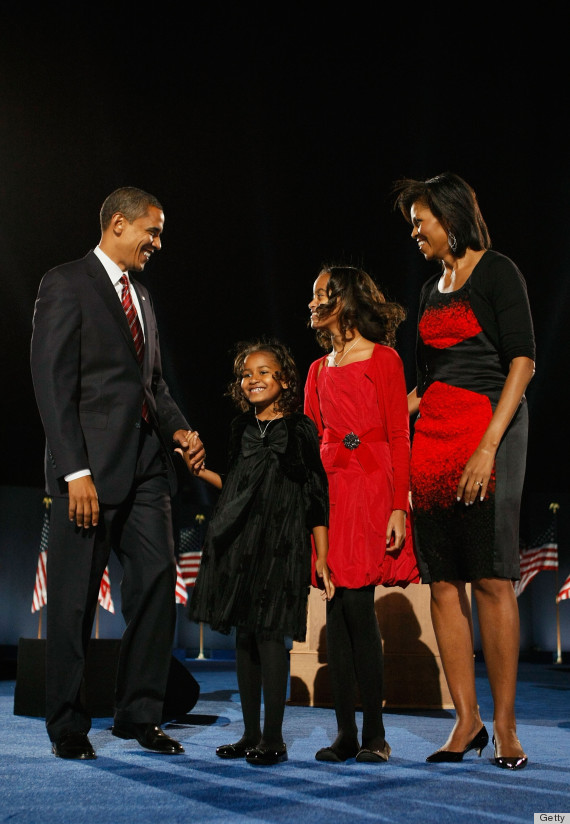 See how Michelle's election night dress stacks up:
PHOTO GALLERY
FLOTUS Lookbook 2012
Want more? Be sure to check out HuffPost Style on Twitter, Facebook, Tumblr, Pinterest and Instagram at @HuffPostStyle.