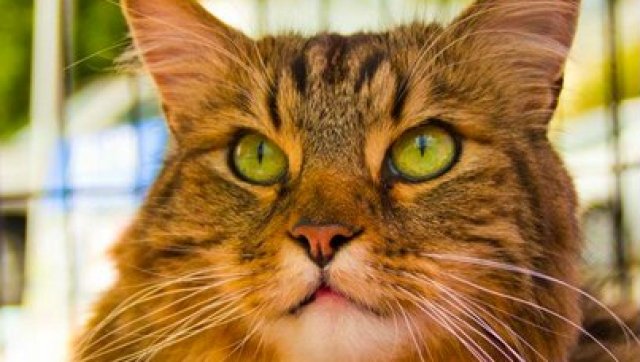 WASHINGTON -- Hank the Cat, the Springfield, Va., feline who ran an unusual grassroots campaign for U.S. Senate, accomplished something truly impressive on Election Night.
The cat, who in a campaign commercial said "It's OK to vote the humans out," not only raised $60,000 for animal rescue organizations, but apparently wound up placing third, according to a tabulation of write-in votes.
Former Gov. Tim Kaine (D) beat former Sen. George Allen (R) in the race to fill the Senate seat being vacated by Jim Webb (D).
As DCist reports
:
Anthony Roberts, who calls himself Hank's equivalent of Karl Rove (pre-Fox News meltdown), says he and Hank's other owner, Matthew O'Leary, are contacting precincts across the commonwealth to find out just how many Virginians were willing to stake their upper-chamber representation on a feline. The Virgina Board of Elections does not report individual write-in votes, but as of this writing, it had counted 7,319 write-ins out of nearly 3.7 million votes cast in the Senate race.
So it seems that Hank the Cat's campaign, which was started as a joke, has resonated with some Virginians.
In April, one of Hank's owners, Matthew O'Leary told HuffPost the origins of Hank's political career, which started with he got tired of seeing politicians' campaign signs along the road.
"So we thought it would be fun to create the Hank for Senate campaign, and run him for state Senate," O'Leary said at the time. "When the election came we found out he actually got nine votes. As a typical politician, what do you do when you fail? You run for the next highest seat."
So, what's next? Hank for President in 2016? Stay tuned ...
Take a look at The Huffington Post's tour of Hank the Cat's campaign headquarters ...

PHOTO GALLERY
Hank The Cat's Campaign Headquarters
BEFORE YOU GO