Todd Phillips posted his first Instagram photo, a shot of Caesars Palace in Las Vegas, on Oct. 22. His second picture held a bit more interest: a picture taken at magic hour of Bradley Cooper, Ed Helms and Zach Galifianakis on the set of "The Hangover Part 3."
"Hanging on set," Phillips wrote with the hashtag #H3.
The director, who was responsible for the first two blockbuster films in the franchise, has since posted eight more behind-the-scenes photographs, ranging from a shot of Helms, Cooper and Justin Bartha at a cemetery (click over to Screen Crush to have that point twist potentially spoiled) to a first look at John Goodman, who plays one of the antagonists.
Little else is known about "The Hangover Part III," but Galifianakis has said that the film would focus on Phil and Stu (Cooper and Helms) breaking Alan (Galifianakis' character) out of a mental institution. Original stars Mike Epps, Heather Graham and Ken Jeong are all set to return, while Melissa McCarthy will reportedly have a cameo.
Check out a first look at "The Hangover Part 3" below. Head over to Phillips' Instagram page for a lot more.
"The Hangover Part 3" is due in theaters on May 24, 2013
[via Coming Soon]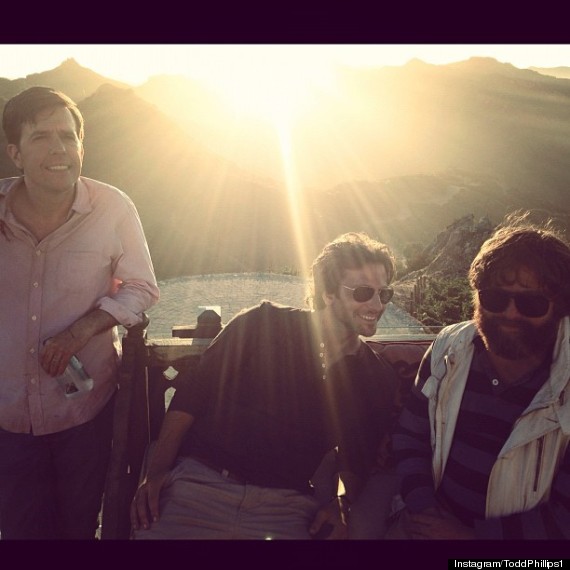 PHOTO GALLERY
The Best Comedy Trios Ever
BEFORE YOU GO