Tom Cruise stars in "All You Need Is Kill," a science-fiction blockbuster about a soldier who must relive the same alien battle over and over again until he gets it right, all while wearing the clunkiest suit ever.
"All You Need Is Kill," which sounds like an amalgam of "Groundhog Day," "Source Code" and "Starship Troopers," was directed by Doug Liman, the man behind "The Bourne Identity" and "Mr. and Mrs. Smith." It co-stars Emily Blunt, who said that working with Cruise was a blast.
"We sat down a few times, we had a table read and character development talks, and he's really fantastic in the room with that stuff," Blunt told Movieline. "He's very collaborative and very, very professional. And he's fun."
He's also adept at running away from a wall of fire, as evidenced by the photo below. "All You Need Is Kill" is out in theaters on March 14, 2014.
[via Coming Soon]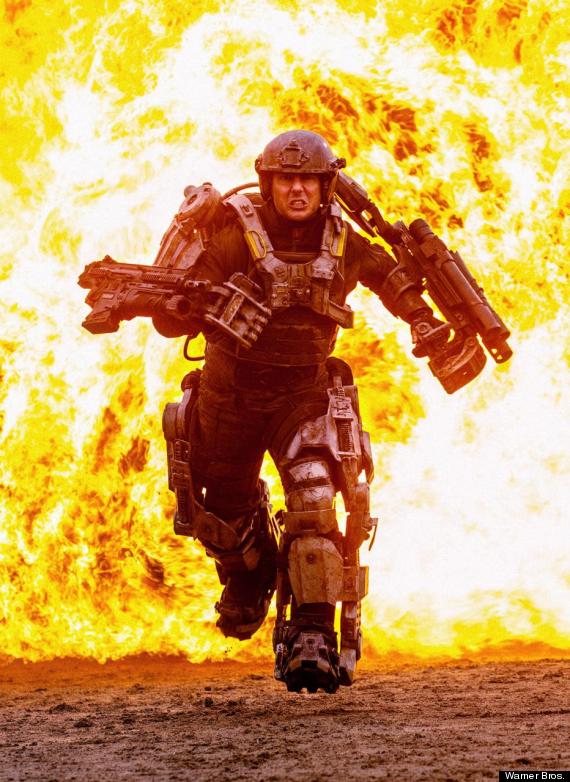 PHOTO GALLERY
Celebrity Scientologists
BEFORE YOU GO