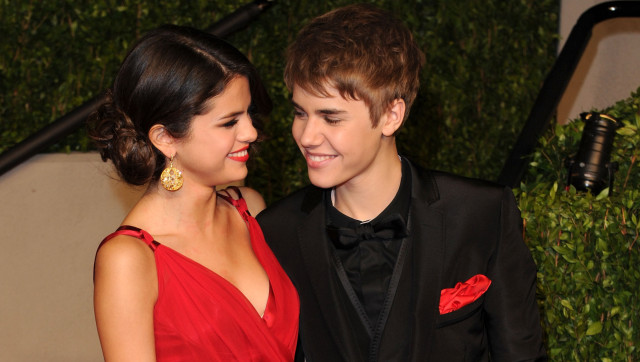 We should be pretty used to celebrity couples calling it quits -- especially amongst the 20 and under set. But we still felt the pang of lost puppy love at the news of Justin Bieber and Selena Gomez's split. Who will tweens look to for couple style inspiration now?
Since going public with their relationship at the 2011 Vanity Fair Oscar party, a lot has happened for the couple fashion-wise. Biebs became legal and acquired a slightly more mature style to go with his ascent into manhood (RIP Bieber bangs). Ms. Gomez also left her teen style behind, opting for sleeker, more glam looks in lieu of her brightly-colored mini dresses.
So why split if their style is progressing so well? According to E! News, their "crazy schedules" are to blame. Sources over at RadarOnline, however, claimed that jealousy was "killing the relationship" just a week before the break up was confirmed. So we'll leave it up to you to decide that one.
There are already murmurings of Justin getting cozy with Victoria's Secret model Barbara Palvin -- perhaps he's been taking dating advice from One Direction's Harry Styles? As for Selena, we imagine that the 20-year-old will be happy to leave her role as the main source of intense tween anguish and jealousy. (Your turn, Cara Delevigne!)
So while the tween world rejoices, we bid adieu to Jelena's style. Check out their best couple fashion moments below and tell us: will you miss seeing them on the red carpet together?
PHOTO GALLERY
Justin Bieber & Selena Gomez's Couple Style
Want more? Be sure to check out HuffPost Style on Twitter, Facebook, Tumblr, Pinterest and Instagram at @HuffPostStyle.