Last month, we introduced you to the tiny terrier who could be crowned the world's smallest dog.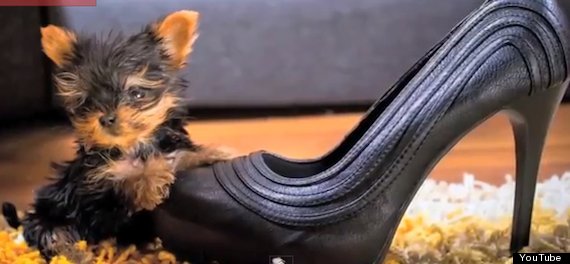 The 3-month-old terrier from Jarocin, Poland, weighs a measly 3.25 ounces. But that doesn't stop her from being incredibly excited -- ALL THE TIME.
Check out the furry ball of energy bounce over everything in the video above.
Clarification: We previously referred to the dog as Suni, but most news outlets are referring to her as Meysi (although there is still confusion over whether her name is Suni or Meysi).
BEFORE YOU GO
PHOTO GALLERY
Dogs Who Can't Stop Giggling