We all remember Yves Klein, right? The edgy modern artist eschewed the paintbrush in favor of the human form, painting his nude models his signature blue and pressing their tender flesh against his canvases in the name of art. Now Jeremy Brown is apparently attempting to pick up where Klein left off, making the artistic decision that the works would be even cooler if people actually had sex on them.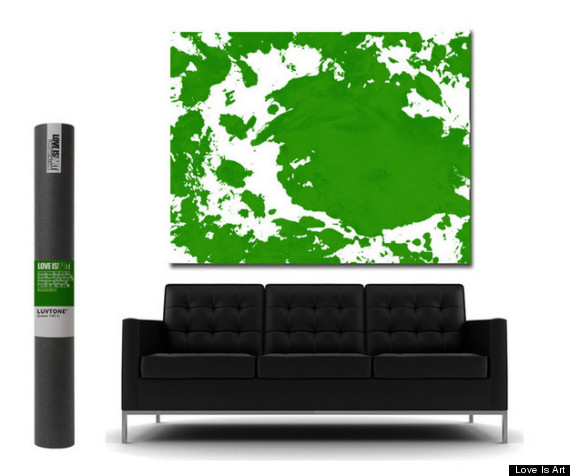 Brown's project "Love Is Art" is a do-it-yourself kit in the most literal sense, since the goal is to have sex on a canvas. Included is "specially formulated" paint, a large unstretched canvas and of course a plastic tarp for tidiness. Aside from that, all you need is a willing partner, a libido and voila! In Brown's more poetic words, "Art takes patience, dedication, practice, creativity, open mind, and an open heart...so does love. Love is art."
If you think the concept is ridiculous, wait until you see the video ad, which is set to a bizarre keyboard jam with earnest vocals. We see a steamy love-making art-making session complete with a garter belt and lots of slow motion paint dripping near navels. The budding artistes end the studio time with a post-coital shower because, as one testimonial warns, "Once the paint starts to dry, you have to scrub to get it off your skin..."
Prices range from $60-$100, which the website reminds you is not bad for a work of art. It's certainly a bargain for a priceless memory like this: "Best of all is when we have people over and they look at the painting and ask were it's from and we look at each other and smile and say "garage sale" hahah [sic]. It's our inside joke that will never end..."
See some examples of adult finger painting below, and let us know your thoughts in the comments section:
PHOTO GALLERY
Love Is Art
BEFORE YOU GO