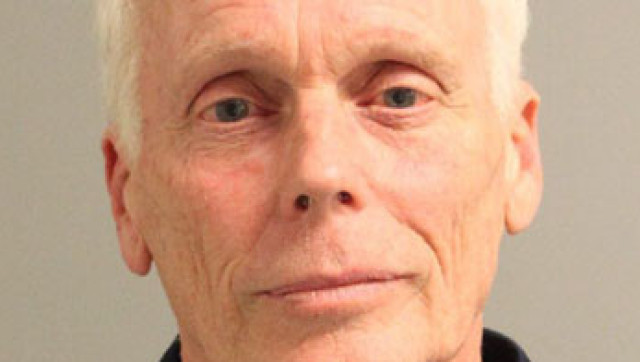 WASHINGTON -- Mia Farrow's brother, John Charles Villiers-Farrow, has been jailed in Maryland on charges of sexually abusing two boys for years.
Villiers-Farrow, 66, who lives in Edgewood, Md., is charged with sexual abuse of a minor, perverted practice and child abuse stemming from incidents that took place from 2000 to 2008, police said. He is accused of sexually abusing two men who at the time of the abuse, were "between the ages of eight until their early teens," according to a media release put out by the Anne Arundel Police Department.
The Baltimore Sun reports that one of the men said Villiers-Farrow "showed him and the other boy pornographic videos about a dozen times before he began regularly molesting them over a period of five to six years."
The other man told police that when the sexual abuse began, in 2000, "in the beginning the other boy was there, but then it occurred when the other boy was not with him," according to The Sun -- which also reports that the charging documents allege that Villiers-Farrow showed the victims photos of him having sex.
According to the police statement, the investigation began in August, 2012, when "members of the Anne Arundel County Police Department's Criminal Investigation Division Child Abuse Unit received information that a subject sexually abused several children in the Edgewater area of Anne Arundel County." Police ask that anyone else who may have been victimized to call them at 410-222-3484.
Villiers-Farrow was jailed under $800,000 bail, according to the media release. The Sun reports that the bail was reduced to $250,000 on Thursday morning.
DCist notes Villiers-Farrow's previous history:
Villiers-Farrow, an occasional screenwriter, earned a bit of notoriety in the early 1990s when he criticized the love life of the director Woody Allen, who after splitting Mia Farrow began a relationship with her adopted daughter Soon-Yi Previn.
Villiers-Farrow is the youngest of Mia Farrow's three brothers and the only one still alive.
BEFORE YOU GO