There are few landmarks in a growing child's life: first word, first step and then first haircut. As the child enters adolescence, she obtains her first social media account, first username and first profile picture.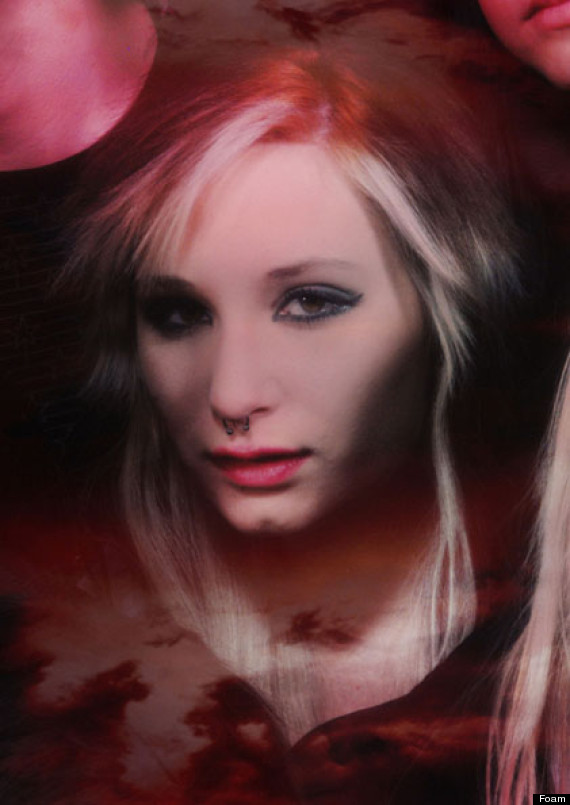 Growing up wasn't a piece of cake to begin with, but it could be argued that it's gotten a whole lot more difficult with the pressures instated by social networking sites. A malleable teen looking to engage with friends soon becomes entwined in a constant game of identity crafting, role playing, judging and re-inventing the self. Swiss artists Rico Scagliola and Michael Meier explore the self-conscious personas that emerge from this online exploration, featuring kids who run the gamut from glam to goth to bro to emo.
Over the past two years, Rico and Michael have been at work filming and photographing social media savvy teens in their natural habitat. They've acquired over a thousand photographs of teenagers, all posing self-consciously in the generic Facebook-ready poses we've come to recognize. The exhibition, entitled "Double Extension Beauty Tubes," displays these photos on 10 iPads in a dark room. The archives of this generation flow through the slick devices at a varying pace, creating an unpredictable rhythm of transformation and image output similar to surfing the web. The results are as familiar as they are bizarre, as young people self-consciously project their chosen image to the outside world.
How do we dress ourselves? How do we pose? How do we present ourselves as sexual, attractive beings? Seeing the teenagers' introduction to an image-centric world is both frightening and fascinating. They can be anyone they want to be... with the right makeup and camera angle.
Foam presents the installation 'Double Extension Beauty Tubes' at this year's 'nofound' Photo Fair in Paris, from November 16-19 at Garage Turenne. See a preview of the angsty fashionistas below and let us know if you think the kids are all right in the comments section.
PHOTO GALLERY
Rico Scagliola & Michael Meier