Last night, while plenty of A-listers were partying at the American Music Awards, we had our eyes trained on the "Hitchcock" premiere red carpet in New York City. There's Scarlett Johansson, looking sassy in a Rodarte minidress and violet lips. Oh hey, Helen Mirren in a long-sleeve Dolce & Gabbana frock. And there goes Jessica Biel, in -- hold up. What is that?
Biel's outfit had us doing double-takes: a patchwork silver tunic with matching flowy pants created by none other than Oscar de la Renta, designer to the stars Upper East Side dames. The look, while definitely high-end, felt a little... conservative, as if Jessica pulled a "Freaky Friday" body-switch with Iris Apfel.
Or, to quote an anonymous HuffPost Style staffer, "I feel like my great-grandmother wore that to a wedding, y'know?"
But we're not so sure about this particular outfit. Are you a fan of Jessica's silver suit thing?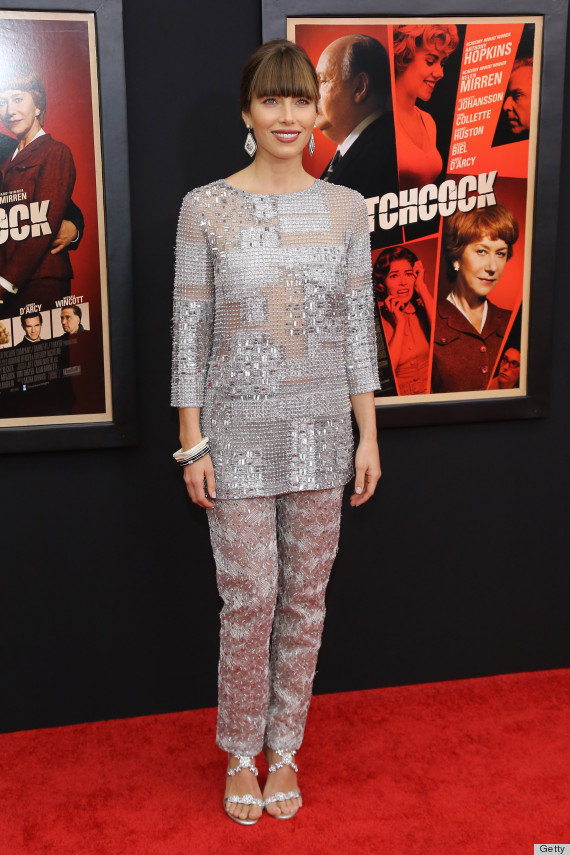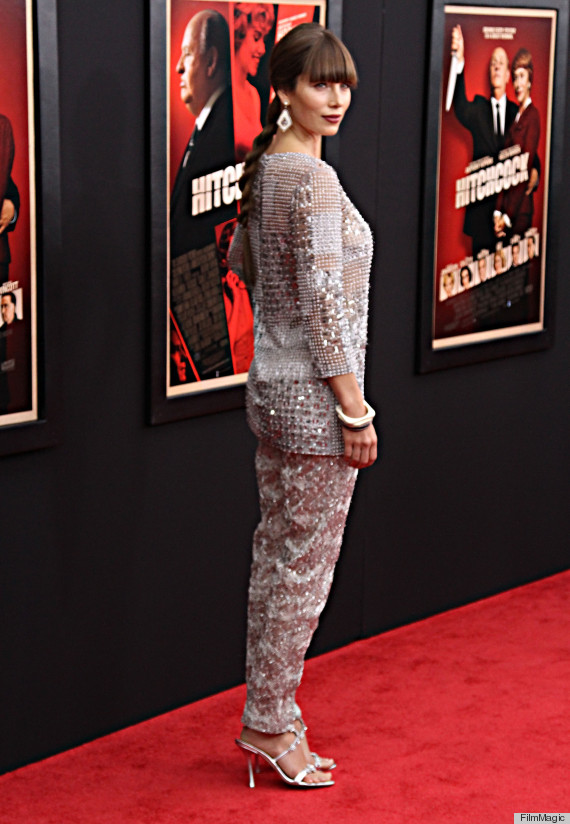 PHOTO GALLERY
Jessica Biel's Style Evolution