But every so often, POTUS loosens up and tries some funkier styles in the name of diplomacy. Exhibit A: That Time In Indonesia. Exhibit B: today's visit to Cambodia, where the president hung out with Cambodian Prime Minister Hun Sen, Australia's Prime Minister Julia Gillard and other world leaders. There to attend the East Asia Summit, President Obama became the first sitting U.S. president to ever visit Cambodia... which also makes him the first sitting U.S. president to don a traditional, form-fitting shirt in Cambodia.
According to the White House pool report, "All the leaders were kitted out in Batik shirts. The president was modelling a sleek gray one." And by "sleek," we assume they meant "really, really fitted."
Check out Obama grinning in his shirt next Prime Minster Hun Sen and the Sultan of Brunei. Is it just us or does this group look like they got lost on the way to a "That '70s Show" casting call?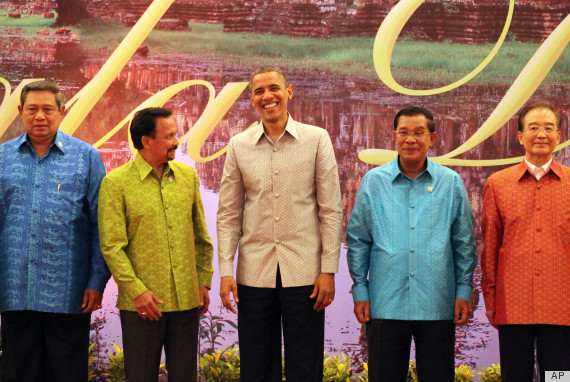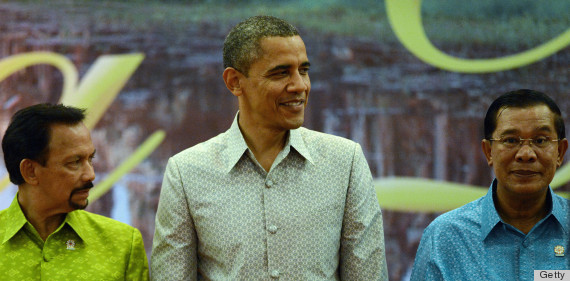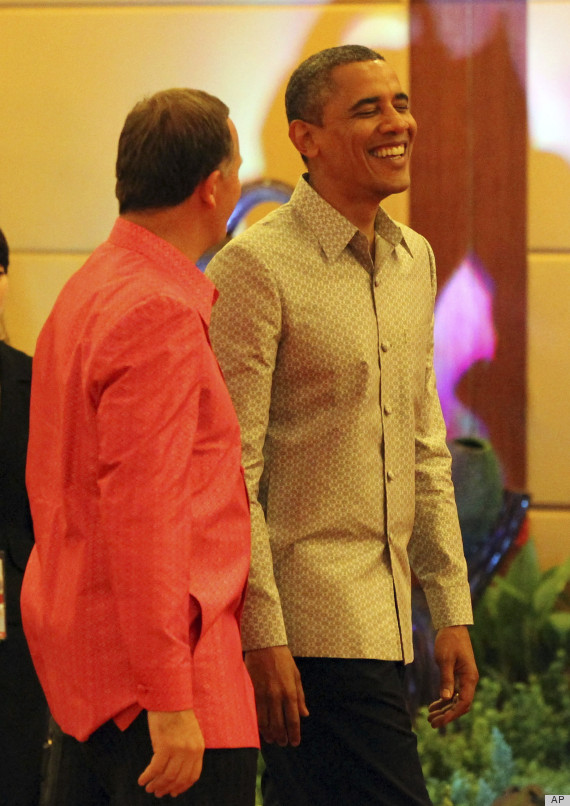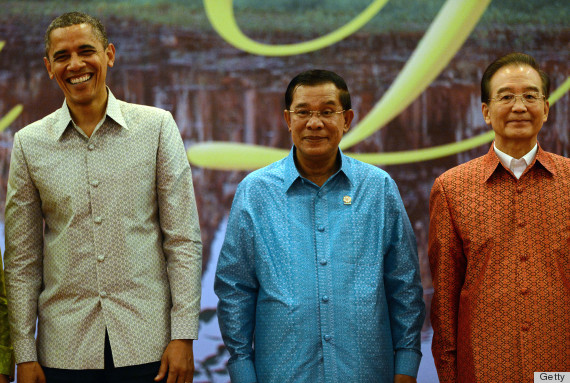 All the awesome things President Obama has worn:
CORRECTION: While the White House pool report described Obama's shirt as Batik, other sources report that it is actually silk. We've updated the post to reflect this ambiguity.
BEFORE YOU GO