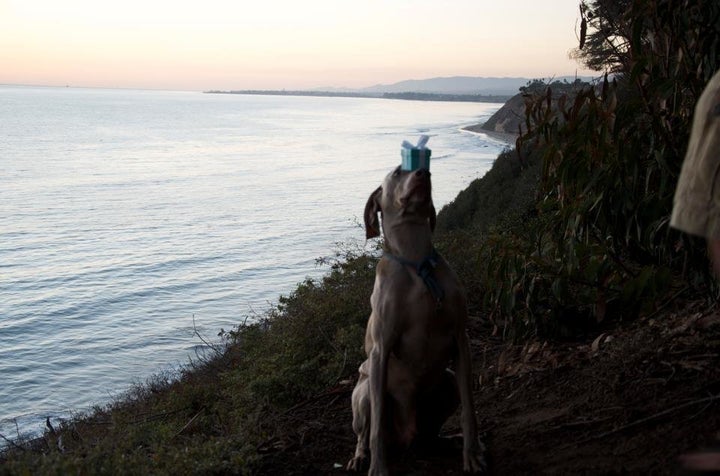 This dog's repertoire of commands includes, "sit," "stay" and "propose."
Pretty doggone sweet, right?
This adorable engagement took place in Santa Barbara, Calif., and the dog was borrowed -- and very well-trained.
Krtmxwll explained that the dog "[wasn't] tied to anything. In fact, my friend is such a permissive dog person, I'm not sure he's ever been tied to anything."
Click through the slideshow to see how our readers have involved pets in their Big Days: