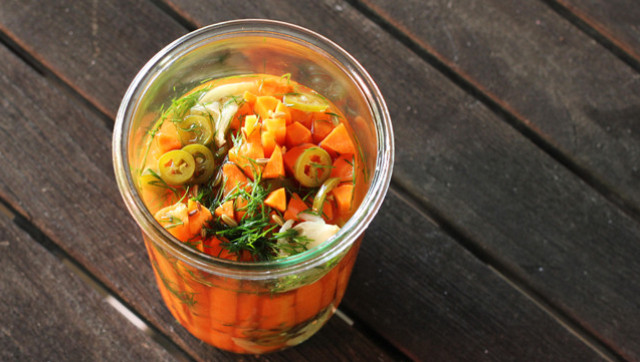 You guys know that we are serious proponents of celebrating one holiday at a time. We refuse to talk about Thanksgiving until after Halloween, and usually we refuse to talk about holiday gift season until at least the day after Thanksgiving. Today, we're going to make an exception because we thought of a very compelling reason why: you might need to make pickles as gifts. Or bitters. Or beer. These things all take time, and we want you to be ready.
Below, we've compiled a countdown -- how long each of our favorite handmade gifts will take to infuse, ferment, marinate, and also a few cheats you can order up, just in case things don't work out. And we want to hear your plans as well. What kinds of delicious handmade food gifts will you make this holiday season and when do you have to start? Let us know in the comments!
Want to read more from HuffPost Taste? Follow us on Twitter, Facebook, Pinterest and Tumblr.
PHOTO GALLERY
Holiday Gift Countdown
BEFORE YOU GO