Thanksgiving is over. The dishes are (we hope) washed. Leftovers are going to be consumed. You are probably exhausted. We know we are.
But, you probably still have family or friends in town. They might want to come over for a post-Thanksgiving cocktail. Or, you might just want to pour yourself one with a minimal amount of effort and a large amount of giggling. Toothpaste for Dinner has formulated the perfect martini recipe for you. A martini recipe we're pretty sure Ron Swanson would approve of.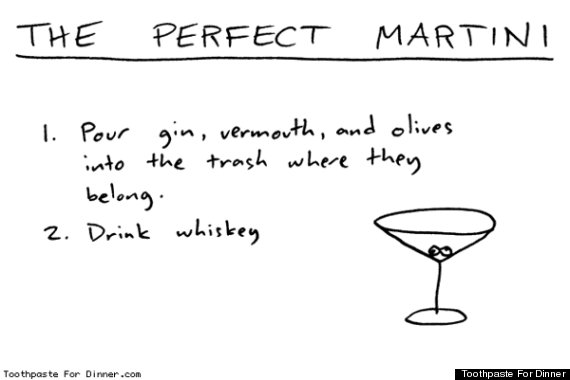 Happy day after Thanksgiving!
BEFORE YOU GO
PHOTO GALLERY
5 Great Not-Quite-Martinis