Em & Lo | EMandLO.com
aries (Mar. 21st-Apr. 20th)
Did you know there's a new online electronics site that's giving away free top-of-the line digital cameras to the first 500,000 people to register? And if you believe that, we've got some land in Florida we think you might be interested in. Someone may take advantage of this trust that you give out so easily. Open your eyes.
taurus (Apr. 21st-May 20th)
You've got an amazing week ahead of you. But make sure you calm down before going out if you want to actually connect with anyone. Confidence and optimism are great. Over-cheerfulness is repellant. Take it easy.
gemini (May 21st-June 21st)
Go to the gym. Don't think about it too much, just go. Then you don't have to think about it at all.
cancer (June 22nd-July 22nd)
What was that Kissinger said about power being an aphrodisiac? He was right on the money, especially for you this week.
leo (July 23rd-Aug. 22nd)
Things will get better as the week progresses. Try to have patience if the person you've been interested in hasn't been too receptive. We hate to say it, but if you play a little hard to get, it will probably help. Note: We are not suggesting that you send yourself flowers with a saucy little card from your imaginary lover in the hopes that your true beloved sees this and suddenly realizes that yes, you are the person they are supposed to marry, mate, grow old with, and die next to.
virgo (Aug. 23rd-Sept. 22nd)
You will meet a perfect candidate for love, but only if you take a class in multi-culturalism.
libra (Sept. 23rd-Oct. 23rd)
You'll be inclined to get into a relationship for all the wrong reasons this week. You know, the usual: No plans for the weekend; six months since you got laid; urge to cuddle; desire to make your ex jealous; desire to please your parents; fear of dying alone, etc. We can't promise that you won't die alone, but we can promise that any relationship you enter into in this state will come back and bite you within the month. And hey, if we're wrong, you won't care, because you'll be in a great relationship. So everyone wins!
scorpio (Oct. 24th-Nov. 22nd)
Not to freak you out or anything, but the soulmate clock is ticking, the Jeopardy theme song is winding down, the hotties are all pairing off, it's less than about a month til New Year's, and YOU DON'T HAVE A DATE. You can't afford a night in; put those drinks on the credit card and paint this town red.
sagittarius (Nov. 23rd-Dec. 21st)
Your quick wit will score points with prospective love interests this week, but don't get demerits by making jokes at the expense of others.
capricorn (Dec. 22nd-Jan. 20th)
You may be pushing yourself too hard. Hence, you'll feel under the weather. Not optimal conditions for "making sweet music." So don't feel that you have to do something that you may not want to do.
aquarius (Jan. 21st-Feb. 18th)
You can't fight this feeling anymore. You've forgotten what you started fighting for. If you have to crawl upon the floor, go crushing through their door, baby, you can't fight this feeling anymore.
pisces (Feb. 19th-Mar. 20th)
Sometimes a straight-up, no-BS approach to seduction is more effective than all the rules and bouquets and notes passed in class. In fact, as a general rule, we recommend the straight-up, no-BS approach all the time. Avoid cheeseball lines and just say what you're thinking — assuming that what you're thinking is "You're totally hot, can I talk to you?" and not "You'll do, wanna go?"
This article originally appeared on EMandLO.com.
More from Em & Lo: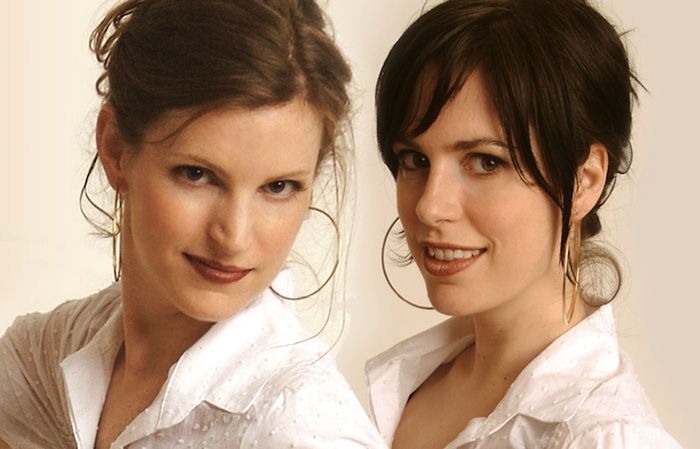 Em & Lo like to consider themselves the Emily Posts of the modern bedroom. They have co-authored six books on the topics of sex and love: Sex: How to Do Everything, three A-Z guides, Buh Bye, Rec Sex and Sex Toy, the sex manual The Big Bang: Nerve's Guide to the New Sexual Universe, and the handbook Sex Etiquette for Ladies and Gentlemen. They have contributed to numerous magazines including Glamour, Details, Allure, Marie Claire, and GQ, and wrote columns for New York magazine and The Guardian in the U.K. They currently post daily on their own blog, EMandLO.com, as well as on SUNfiltered, the Sundance Channel blog. You can follow them on Twitter at #EMandLO.