While we're still in denial that "Spartacus: War of the Damned" (premiering Fri., Jan. 25 at 9 p.m. ET) will be the Starz drama's final season, it appears that the gory epic is at least planning to go out with a bang. The cable network has revealed the official poster for the slaves' last stand, and our titular hero certainly seems to have amassed an impressive army since the end of "Vengeance."
Here's the official summary for the final year of "Spartacus": The season opens and Gaius Claudius Glaber is dead. Many months have passed since his defeat, and the rebel army, led by Spartacus and his generals Crixus, Gannicus and Agron continue to amass victories over Rome. With the rebel numbers swelling to thousands of freed slaves, and Spartacus more determined than ever to bring down the entire Roman Republic, the horde become a force that challenges even the mighty armies of Rome. Together, the rebels engage in one bloody skirmish after another and prepare for the inevitable: a full out war.
In addition to regulars Liam McIntyre (Spartacus), Manu Bennett (Crixus), Dustin Clare (Gannicus), Dan Feuerriegel (Agron), Cynthia Addai-Robinson (Naevia) and Ellen Hollman (Saxa), joining the cast this year are Simon Merrells as Marcus Crassus and Todd Lasance as Julius Caesar.
Check out the official key art below: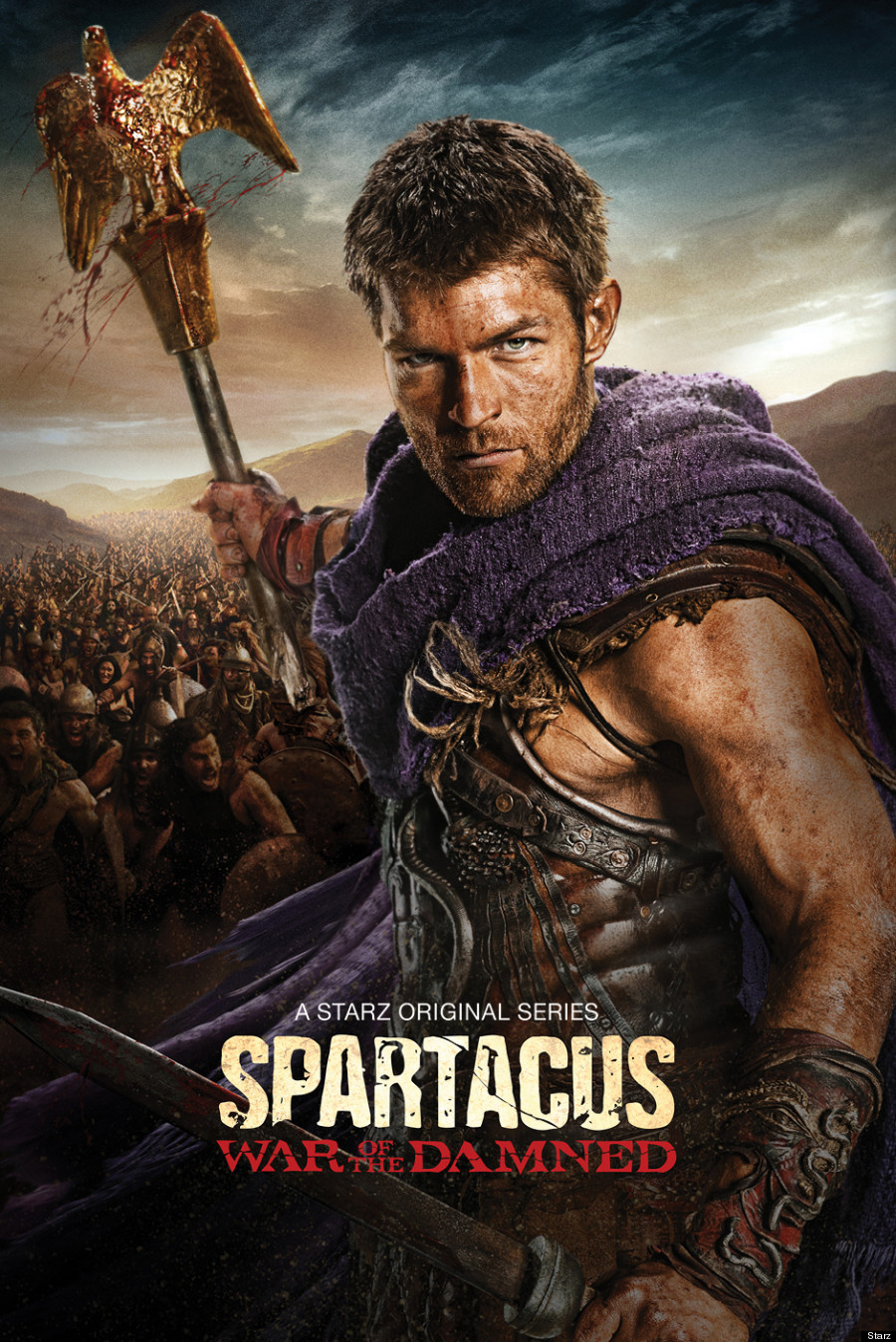 "Spartacus: War of the Damned" premieres Friday, January 25 at 9 p.m. ET on Starz.
PHOTO GALLERY
TV's Hardest Workers
BEFORE YOU GO