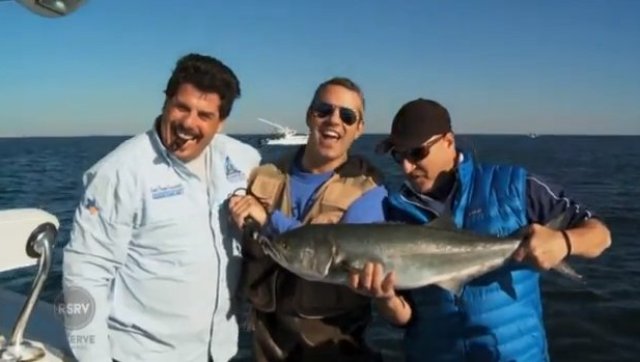 "I think it's a nice day for fishing, but given that I know nothing about fishing... I really couldn't say," Andy Cohen says with a shrug and a grin. Tom Colicchio, of Bravo's Top Chef, has lured pop-culture aficionado and TV Executive Cohen into the New York Harbor for a day of fishing. Hijinx totally ensue.
Cohen, a self-proclaimed "Jewish Adventurist" (which he describes as an adventurist with asterisk -- we feel you, Andy), gets instantly tricked into donning the wrong fishing outfit as a joke by seasoned fisherman, Colicchio. What we love about Andy Cohen is that his enthusiasm is completely un-deterred. This dude just loves to do stuff. This is definitely our favorite episode of Hooked Up to date, and you can check it out right here.
We recommend watching this, especially if your day needs a little sunshine.
Want to read more from HuffPost Taste? Follow us on Twitter, Facebook, Pinterest and Tumblr.
BEFORE YOU GO
PHOTO GALLERY
Fishing Trip Fish Recipes