Hey there readers. This week on Huffington Post Arts & Culture we ogled a rainbow made of lasers, LOLed at Judd Apatow art and wished Gordon Parks a happy 100th birthday. Want the details? We thought so...
Where am I? — BUNGALO N°5 from NYEHAUS on Vimeo.
Brad Pitt's super-serious black and white CHANEL N°5 ad may not be selling much perfume, but it has inspired a hilarious parody from "Rebels in Paradise," an upcoming art exhibition at Art Basel Miami.
The video contains a scruffy gentleman delivering ridiculous sentence fragments, including our personal favorite: "Mezcal up to my ears... Great art takes over..." The teaser ends with a perfume bottle labeled "Bungalo N°5, Delano Hotel, Miami" — the locale of the upcoming exhibition.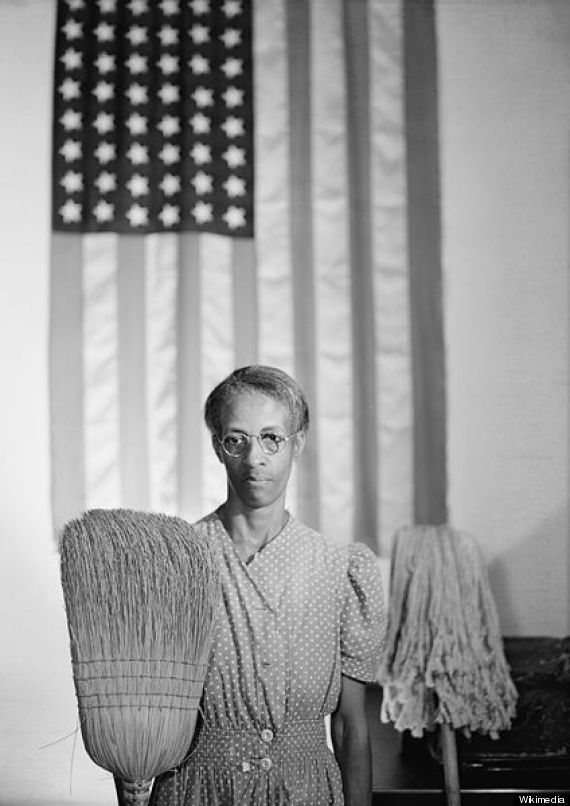 This week marked the centennial birthday of influential American artist, Gordon Parks. The photographer, musician, writer and filmmaker, known for his striking reflections on race in the United States, would turn 100 years old if he were still alive.
The Kansas-born artist began his career at the age of 25, inspired by images of Depression-era migrant workers he had first seen in magazines. With a Voigtlander Brillant camera under his arm, the budding photographer leapt into the field, landing in Chicago with his own portrait business specializing in photographs of society women. During this period, Parks would move from assignment to assignment, but a chronicle of the city's South Side would win him a coveted fellowship with the Farm Security Administration of the United States.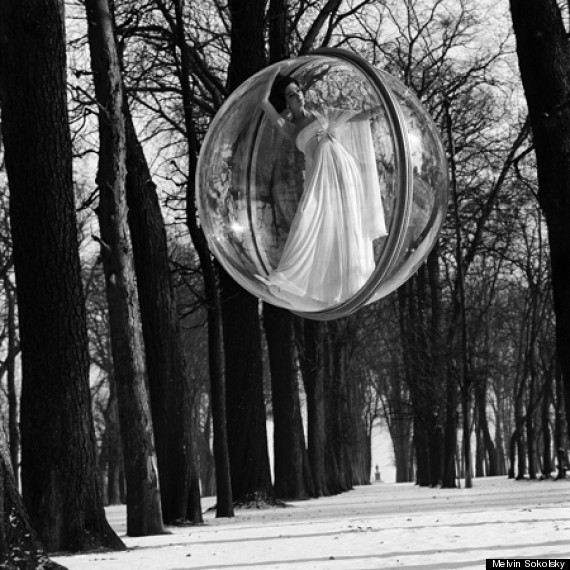 Once upon a time in a faraway land called Paris, a beautiful maiden was trapped in a bubble, doomed to forever float around the cobblestone streets in haute couture. This is the narrative we are imagining when we look at Melvin Sokolsky's photography, which is somewhere between a fairy tale and a fashion editorial. The series, called "Bubble and Fly" was shot in the 1960s over the hazy black-and-white Parisian streets.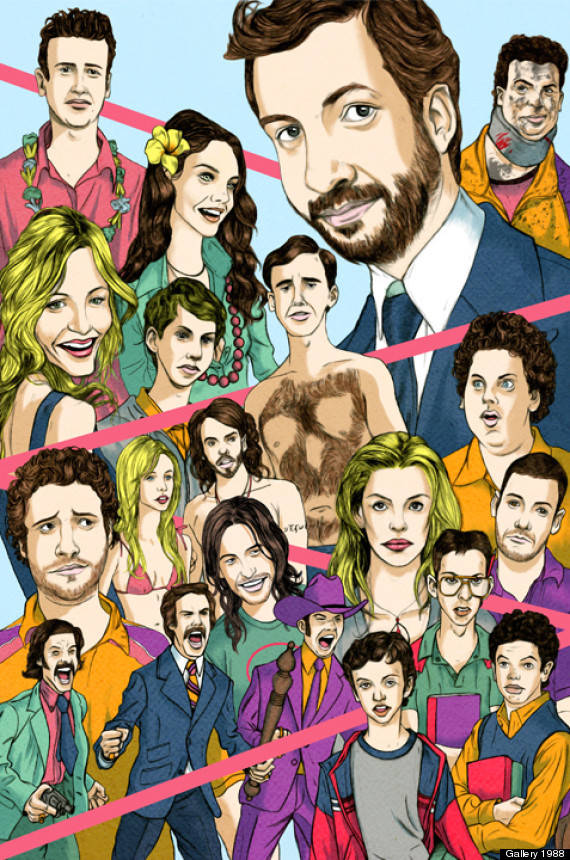 When you watched "Freaks and Geeks", you may have thought you were simply chuckling along with a lovable band of high school outsiders. Little did you know you were watering the first seeds of Judd Apatow comedic takeover. Gallery 1988 in Los Angeles is honoring the producer, director, and screenwriter with an exhibition featuring his greatest characters, stars and scenes.
For "A Tribute To Judd Apatow: an art show inspired by a comedic producer," almost 100 artists will create paintings, prints and sculptures inspired by the producer/writer/director's body of work. While we loved Gallery 1988's shows on Breaking Bad and Arrested Development deeply, this may be the most exciting one yet.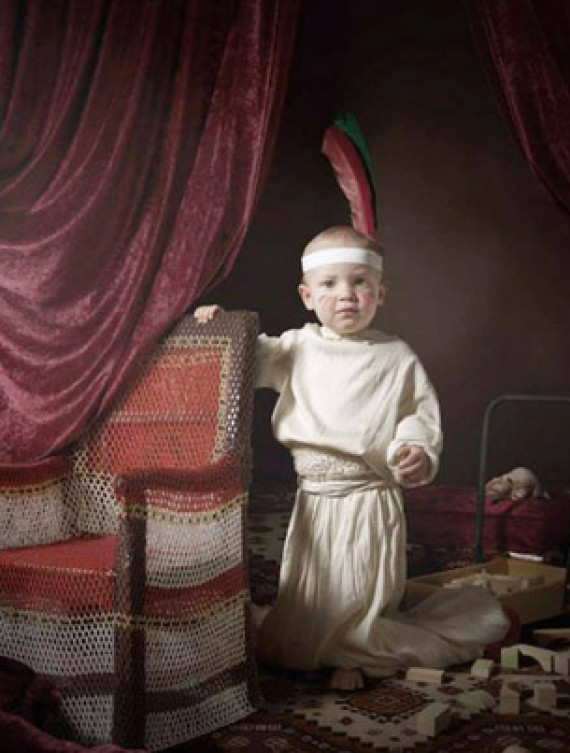 Some people try to jazz up their family photographs with matching sweaters or costumed pets. Not the relatives of artist Maisie Broadhead. For their familial photo session, Broadhead and her brood reenacted famous paintings by artists like Johannes Vermeer and René Magritte, using period costumes, theatrical sets and a little Photoshop magic.
The series of hilarious family photos, titled "Take the Chair," recreates seven famous works of art, from Diego Velazquez portrait of Spain's Prince Felipe Prospero to William Hogarth's painting, "The Lady's Death." In all of the images, Broadhead's outgoing family members step into the roles of art history's past subjects, accompanied in each snapshot by a prominently positioned chair. The recurring pieces of furniture were designed by the artist's mother and designer, Caroline Broadhead, who helped her daughter with the playful project.
BONUS! RAINBOW EDITION!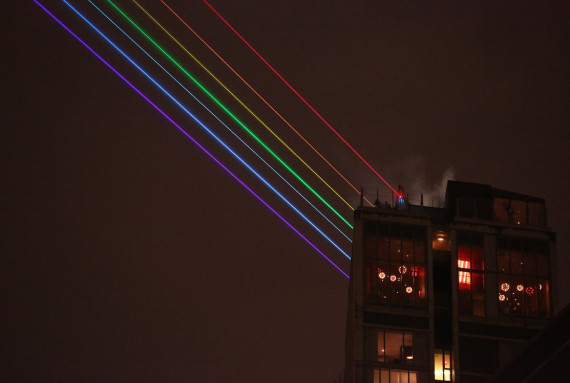 "Global Rainbow," Yvette Mattern's laser light installation atop The Standard hotel in Chelsea made its New York debut this week.
Art Production Fund teamed up with the hotel to present the project, which beams seven colored lights from the roof toward the areas hardest hit by Hurricane Sandy. Fortwo nights -- from 8 p.m. to 2 a.m. -- viewers from Manhattan to Rockaway Beach in Queens likely saw the faint outline of a rainbow overhead.
In an interview with The Huffington Post, Mattern, while shivering in the freezing temperatures on the roof, looked out into the beams a few feet above. "The rainbow has its own power, you know?"
...We know! Well, that's all we got. Make sure to check in next week for all the Art Basel Miami gossip you could ever dream of. Have a good weekend everyone!