Amber Rose isn't shy about flaunting her pregnancy figure.
The model and actress, who's expecting her first child with fiance Wiz Khalifa, posted photos of her blossoming -- and bare -- baby bump on Twitter, proving she's embracing her new mommy curves.
In one of the pictures, it appears Amber Rose is nude, but the star reassures she's not.
"I swear I have shorts on in this pic but my belly is so big u can't see them Lol," she tweeted on Dec. 1, adding that she's enjoying a vegetarian diet during her pregnancy. "Escarole & Beans and salad with beets & Russian dressing yumm Thx Mommy #Vegetarian :-)."
The 29-year-old is seven months pregnant with a baby girl whom she and Khalifa plan on naming Amber.
"28 weeks Rosebuds & Rosestuds! :-)," she tweeted, along with another photo.
Check out pictures of Amber Rose's bump below: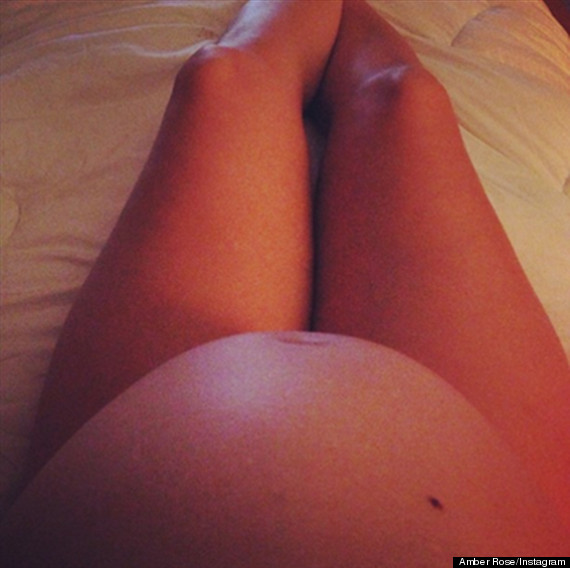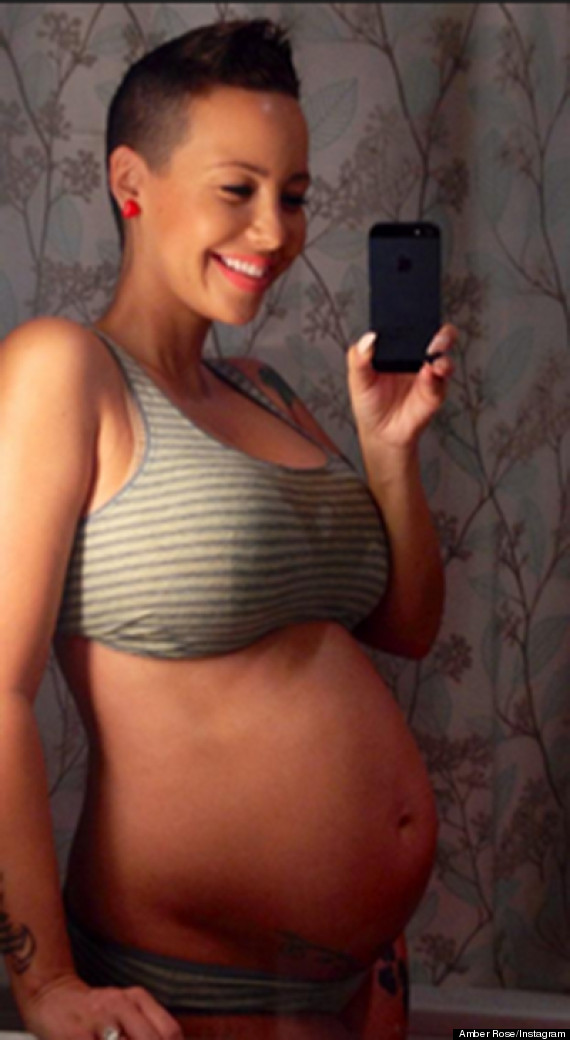 BEFORE YOU GO
PHOTO GALLERY
Celebrity Babies On The Way