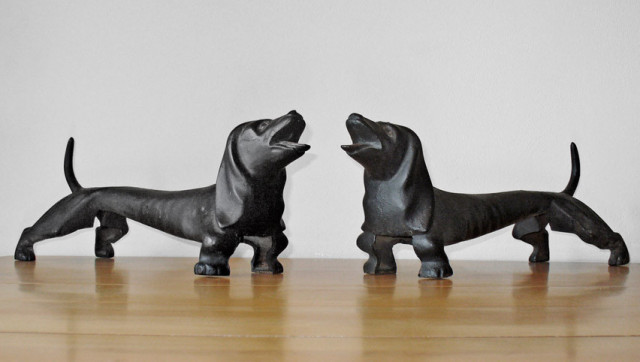 We're very excited to syndicate one of our favorite columns, 'What Is It? What Is It Worth?' from one of our favorite magazines, Country Living. All text and images below are provided by Country Living. Get ready to be surprised!
"Two of these cast-iron dogs were passed down to my husband. I'd love to know their original purpose." - L.L., Toulon, Illinois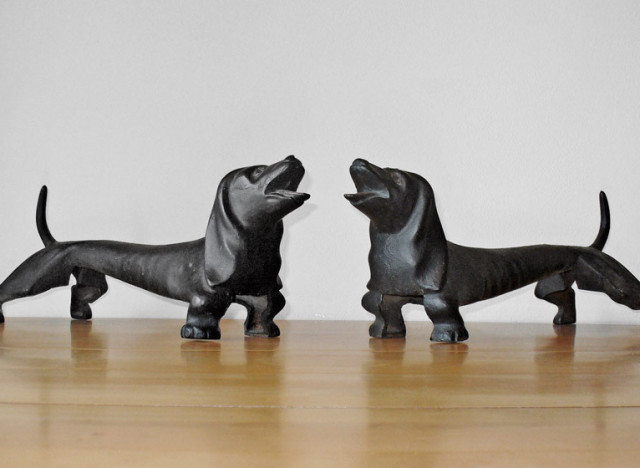 Pre–World War II Figural Andirons
Our antiques specialist, Helaine Fendelman, appraises your finds and collectibles.
Andirons have been used to elevate and support logs inside hearths since the Middle Ages, but figural versions cast in iron didn't become popular until the Victorian Era. Dachshund shapes, in particular, were sold primarily between 1900 and 1940, and while these don't bear a visible maker's mark, the oxidation on both dogs' bellies implies that they date to that period. The pooches—whose extenuated torsos support generous stacks of wood—retain their black paint, which indicates that this particular pair didn't spend much, if any, time under fire. Today, these hand-me-downs stoke a considerable sum.
What It's Worth: $300
Also check out on CountryLiving.com: