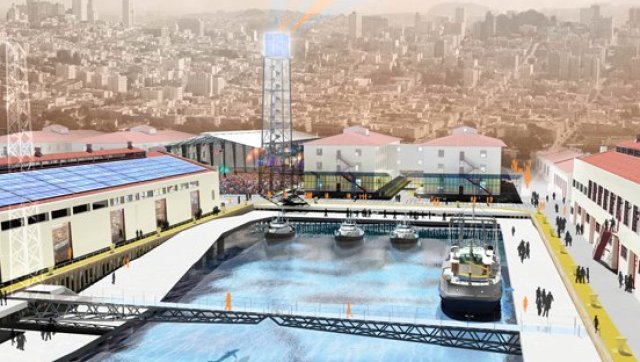 Following in the footprints of the open-source tech geniuses, Fort Mason decided to leave its major redesign to the masses, launching a design competition earlier this year.
In June, Fort Mason invited 20 of the world's top architects to compete for a chance to redesign the historic space. And now, the finalists are in.
The top three finalists include Bruner/Cott of Massachusetts, West 8 of Rotterdam, Netherlands and AMP Arquitectos of Spain.
Designs range from the practical (a public market place) to the economical (a hotel) to the eyebrow-raising (an awesome bayside public swimming pool), but one thing is certain: Fort Mason is getting a mega upgrade.
Check out the final designs in our slideshow below, and let Fort Mason know what you think on the center's website:
PHOTO GALLERY
Fort Mason Design Competition
BEFORE YOU GO