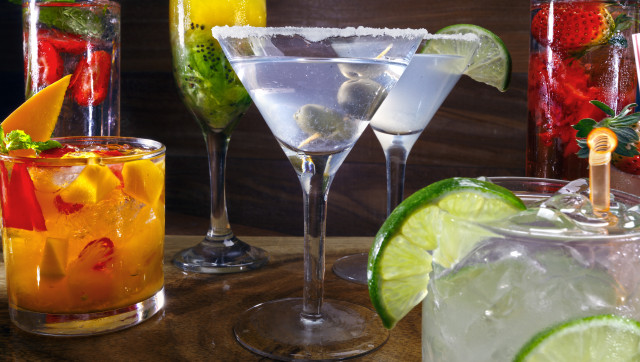 Cheers! As the economy begins to rise from the depths of the deepest U.S. recession since World War II, more Americans are having a beer after work, or wine when they go out to dinner, according to a new study released Thursday.
The sale of beer, wine and spirits in restaurants, bars and other licensed locations increased 4.9 percent in 2011, according to a new a study by restaurant research firm Technomic, published Nov. 29. The increase led to a total of $93.7 billion in sales last year, and Technomic contends that those numbers will only rise more in 2012 and 2013.
Although the cost of alcohol remains on the minds of some, Donna Hood Crecca, senior director at Technomic, said in a press release Thursday that the increase in sales may be a reflection of drinkers "satisfying their pent-up demand for favorite drinks and exploring new adult beverages."
Parts of the alcohol industry outside of restaurants and bars are posting signs of improvement as well. Beer imports into the U.S. also increased 6.5 percent this year. Latinos drink more imported beer than any other group, according to Mintel, a market research firm. This trend has lead some to think that an increase in imported beer sales means Latinos are growing more confident about the economy.
Although Americans may have held off from boozing in restaurants or drinking pricey imported beers during the recession, alcohol sales in general did not exactly fall on hard times when the economy was at its weakest. Despite sales of alcohol at bars and restaurants decreasing 4.6 percent in 2009, liquor sales at stores and supermarkets increased 1.2 percent, according to a report by Mintel. Even in 2010, when unemployment grew to be as large as 9.6 percent, alcohol sales jumped 9 percent, CNNMoney reports.
So alcohol may not be the perfect indicator for the health of the economy, but there are other items pegged as "recession proof." Lipstick, halloween costumes and fast food are all purchases that Time reports most Americans refuse to go without -- no matter the state of their bank account.
BEFORE YOU GO
PHOTO GALLERY
President Obama Drinking Beer