Judd Apatow got the rare distinction of guest editing the first ever issue of Vanity Fair solely devoted to comedy, and for the issue, they went all out with three different covers featuring some of the biggest names in comedy today.
The January 2013 issue hits newsstands in New York and Los Angeles Dec. 6, and nationwide on Dec. 11. The covers, shot by Mark Seliger and republished with permission below, feature the likes of Jim Carrey, Amy Poehler, Maya Rudolph, Leslie Mann, Melissa McCarthy, Paul Rudd, Megan Fox, Jerry Seinfeld, Chris Rock, Kristen Wiig and Ben Stiller.
"I could have done a dozen covers but sadly they would only agree to pay for three," Apatow said.
A 19-page portfolio of more photos by Seliger are featured inside, with portraits of Conan O'Brien, Lena Dunham, Zach Galifianakis, Steve Martin, Mel Brooks and Carl Reiner among others.
The issue also features interviews with Louis C.K., Jimmy Fallon, Albert Brooks, the cast of "Freaks and Geeks," and a special rarity: A joint interview with legendary icomedy team Mike Nichols and Elaine May.
For more, including Judd Apatow and Graydon Carter's letters from the editor, click over to Vanity Fair.
All photos by Mark Seliger exclusively for Vanity Fair.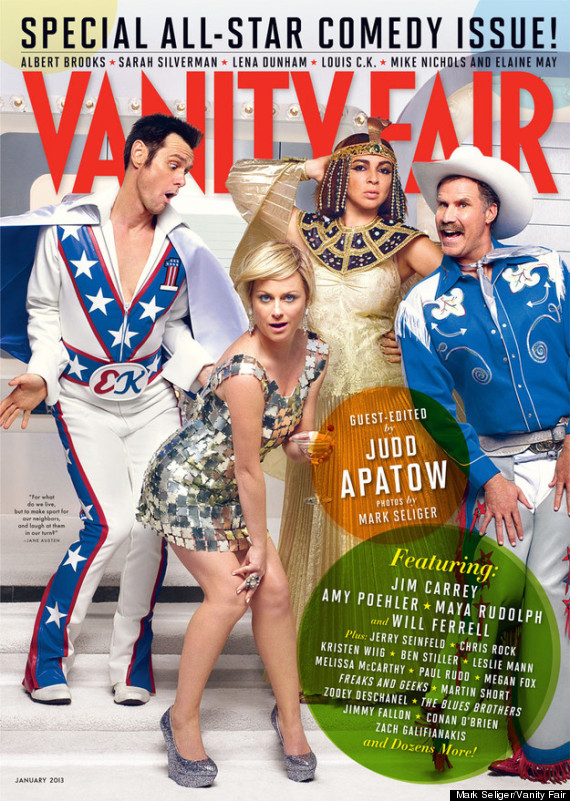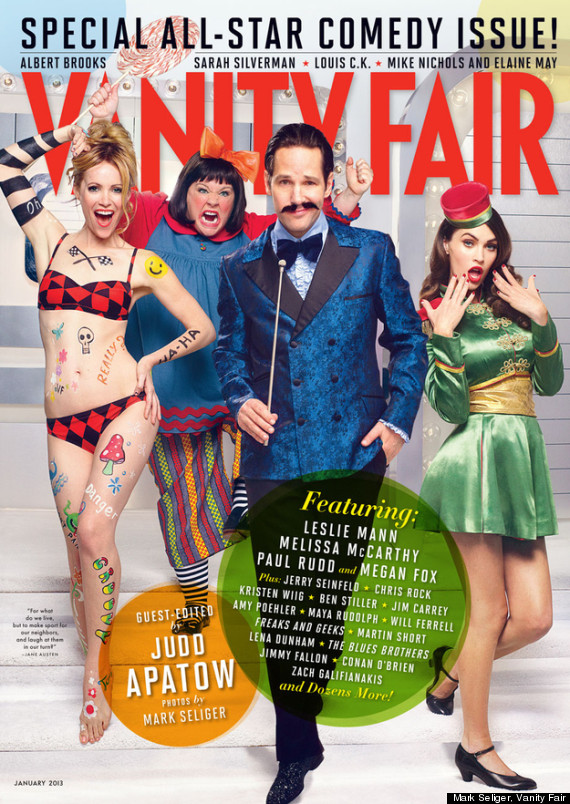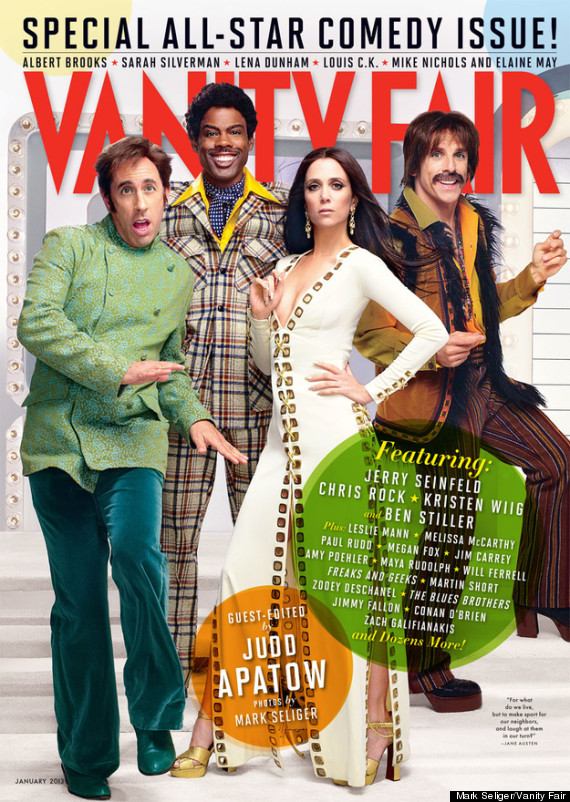 BEFORE YOU GO
PHOTO GALLERY
Comedians We Love