NASA on Wednesday unveiled a series of "Black Marble" images that provide an unprecedented view of the Earth at night.
The images are so detailed that it's possible to see light from fishing boats and wildfires, the Associated Press reports.
SCROLL DOWN FOR IMAGES
The images, each of which is a composite of cloud-free photos, were captured with the help of a sensor on the NASA-NOAA Suomi National Polar-orbiting Partnership (NPP) satellite that launched last October. The NPP orbits the Earth 14 times each day at an altitude of about 500 miles.
According to NASA, the satellite had to complete 312 orbits to acquire the data necessary to compose the Black Marble series.
The new images were released nearly 40 years to the day after the crew of the Apollo 17 took the iconic Blue Marble photograph while on their way to the moon, Reuters notes. Last year, NASA followed up with Blue Marble 2012, a high-definition image of the home planet.
Data collected by the Suomi NPP will be used for weather forecasting and will help scientists better understand climate change. In October, it observed Hurricane Sandy, which devastated portions of the East Coast.
"The very high resolution from VIIRS data will take forecasting weather events at night to a much higher level," Mitch Goldberg, program scientist for NOAA's Joint Polar Satellite System, said in press materials.
LOOK: Black Marble Americas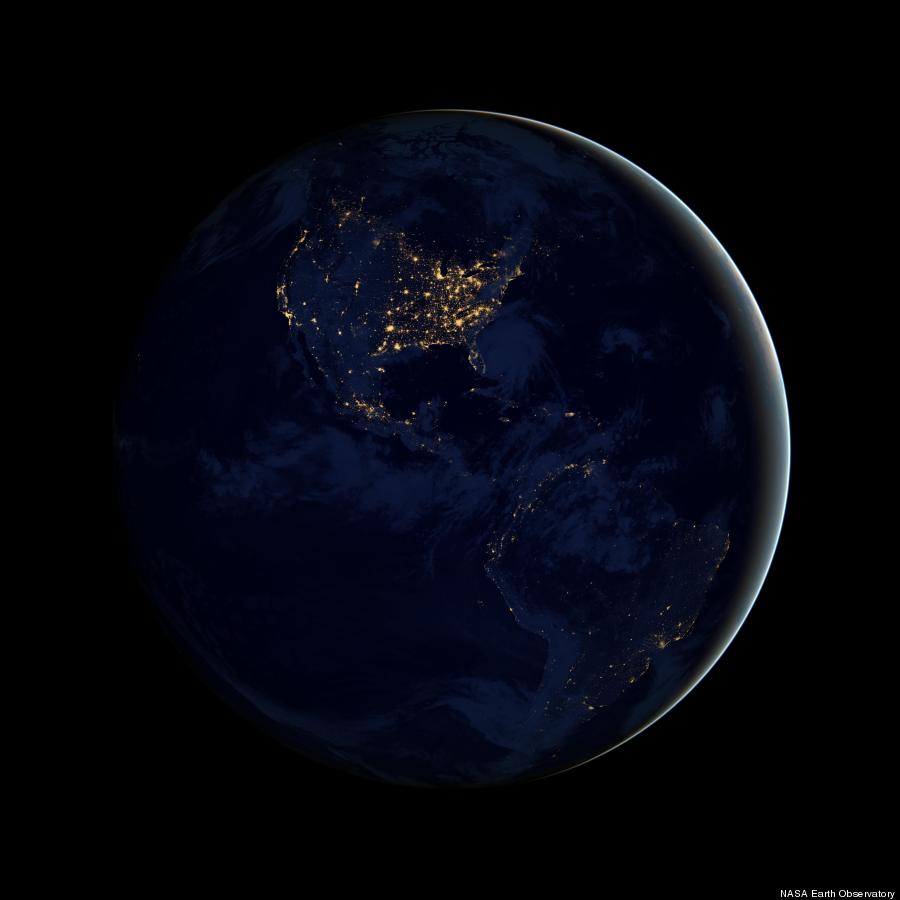 LOOK: City Lights of the United States 2012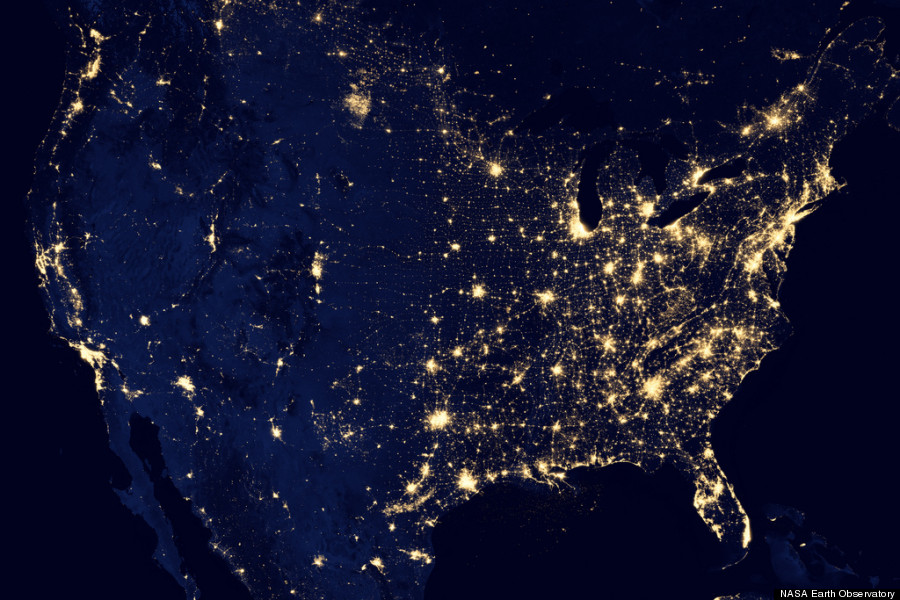 PHOTO GALLERY
BEFORE YOU GO
NASA's 'Black Marble' Images
PHOTO GALLERY
NASA's 'Black Marble' Images