The end of "30 Rock" is nigh. The cast assembled for the NBC comedy's final table read and Kevin Brown, known as DotCom to die-hard "30 Rock" fans, snapped a photo of the momentous occasion.
The photo features Tracy Morgan, Tina Fey, Alec Baldwin and Jane Krakowski at the head of the table, flanked by Jack McBrayer (in his NBC Page uniform!?) John Lutz and more.
Take a look at the photo and after you talk to some food about your feelings, head over to Kevin Brown's Facebook to see more behind-the-scenes photos from the final season of "30 Rock."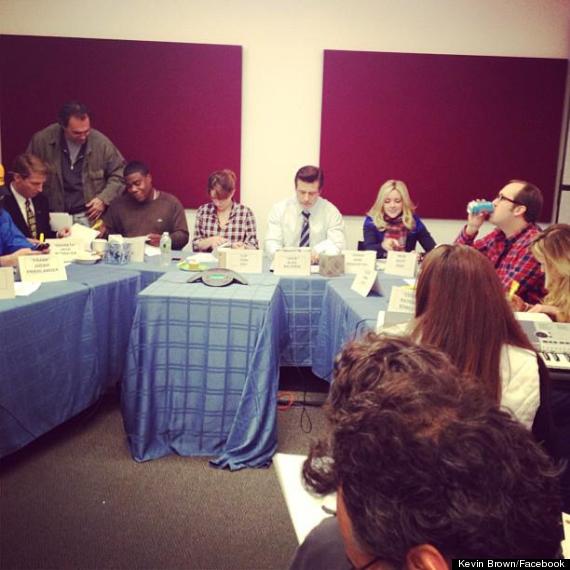 "30 Rock" airs Thursdays, 8 p.m. EST on NBC.
BEFORE YOU GO