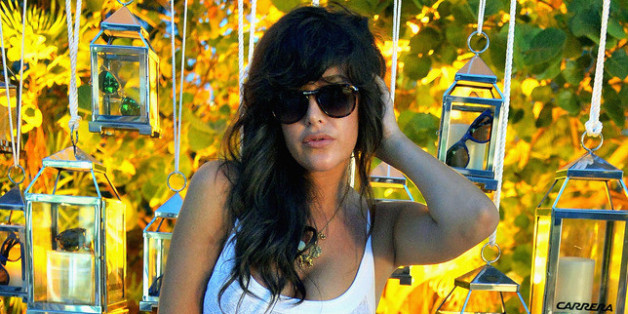 Art Basel week in Miami Beach is nothing but exhibitions and parties for exhibitionists, so it was no surprise to see our fave eccentric actress Paz de la Huerta pop up at Architectural Digest's lounge at The Raleigh Hotel.
And to our delight, Paz was looking healthy, beachy, curvy, and fit -- almost, well, not like herself in a simple white tank dress and very minimal makeup.
And then she turned around.
HOLY SLIT! De la Huerta's clingy dress was sliced to there in the rear, leaving the actress about 2 centimeters from yet another indecent exposure -- and prompting a question we're more used to hearing when Baselites encounter artist-designed furniture: How does she sit down in that? And how does she get back up?
We can't even begin to process what happens underneath. Take a look at the back of the dress below and let us know: what do you think of de la Huerta's South Beach style?

PHOTO GALLERY
Paz de la Huerta's Slit Dress At Art Basel Miami Beach 2012
BEFORE YOU GO
PHOTO GALLERY
Street Fashion at Art Basel Miami Beach 2011