"Girls" fans, rejoice! It was just announced that Lena Dunham's HBO show will be getting a soundtrack.
Due out from record label Fueled by Ramen on Jan. 8, "Girls – Volume 1," features music from the show and debuts a few exclusive tracks. Standout songs on the album include a new single "Girls" from Santigold, Robyn's "Dancing On My Own" of "Girls" season one fame, and Michael Penn's "On Your Way," a previously unavailable track written exclusively for the "Girls" finale.
"Music is such a huge part of my creative process," Lena Dunham, the creator of "Girls" said in a statement. "I make playlists to write by and listen to as I head to set in the morning, and I experiment in editing with songs that the characters would love and that accurately reflect their struggles. 'Girls' music supervisor Manish Raval and I are crazy about everything from the pop that teen girls devour to the niche indie rock from days of yore. To collaborate with Fueled by Ramen and so many artists who inspire me on this compilation is a dream."
Dunham announced the soundtrack via Twitter.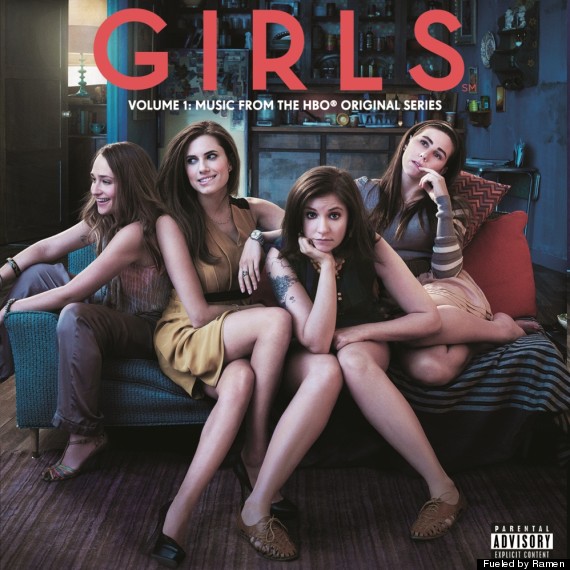 As the album artwork shows, the record has a big old "Parental Advisory" sticker slapped on it. Given the adult nature of the show, this is hardly surprising.
With "Girls" returning on Jan. 13, the first trailer for the second season of the show premiered last month. Set to Ellie Goulding's "Anything Can Happen," the preview shows a post-Adam Hannah, an on-the-prowl Marnie, a married Jessa and a charming-as-ever Shoshanna. Dunham is also continuing her quick rise to fame with a $3 million book deal for an essay collection titled "Not That Kind of Girl: A Young Woman Tells You What She's Learned."
The complete tracklist for both the standard edition, as well as the digital-only deluxe edition, is below.
Standard Edition:
Robyn – Dancing On My Own
Fun. – Sight Of The Sun
Harper Simon – Wishes And Stars
Santigold – Girls
White Sea – Overdrawn
Grouplove – Everyone's Gonna Get High
Icona Pop – I Love It
The Echo-Friendly – Same Mistakes
Belle & Sebastian – I Don't Love Anyone
Fleet Foxes – Montezuma
Oh Land – White Nights
The Vaccines – Wreckin' Bar (Ra Ra Ra)
Lia Ices – Love Is Won
Michael Penn – On Your Way
Deluxe Edition:
Robyn – Dancing On My Own
Fun. – Sight Of The Sun
Harper Simon – Wishes And Stars
Santigold – Girls
White Sea – Overdrawn
Grouplove – Everyone's Gonna Get High
Sleigh Bells – Infinity Guitars
Tegan & Sara – Fool To Cry
The Echo-Friendly – Same Mistakes
Icona Pop – I Love It
Belle & Sebastian – I Don't Love Anyone
The Troggs – With A Girl Like You
Fleet Foxes – Montezuma
Oh Land – White Nights
Generationals – Yours Forever
The Vaccines – Wreckin' Bar (Ra Ra Ra)
Lia Ices – Love Is Won
Michael Penn – On Your Way
PHOTO GALLERY
'Girls' Season 2 Photos
BEFORE YOU GO