With the holidays coming up, people are wondering what to give, where to shop, and how to get through the gift-giving season. No better place to ponder these questions than with other HuffPost readers, freely sharing advice and tips.
Do you agree with these community tips? Share your own below.
Don't forget to actually give a gift. Or just exchange empty boxes like this cool family.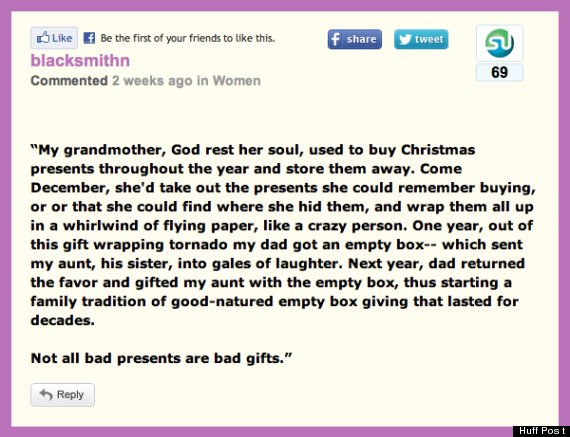 Make it easy to return.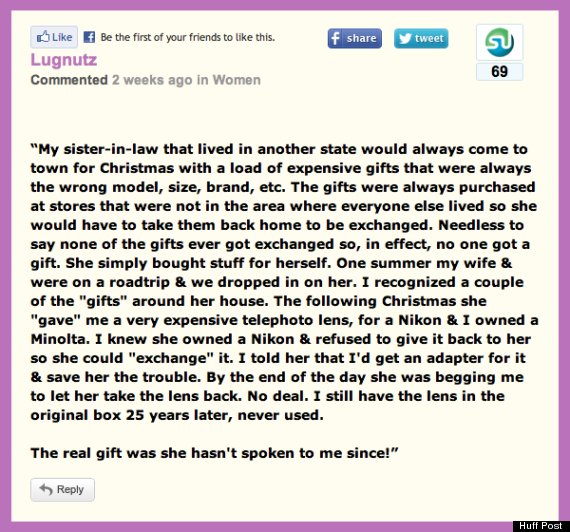 Give people the gift of a job if you can.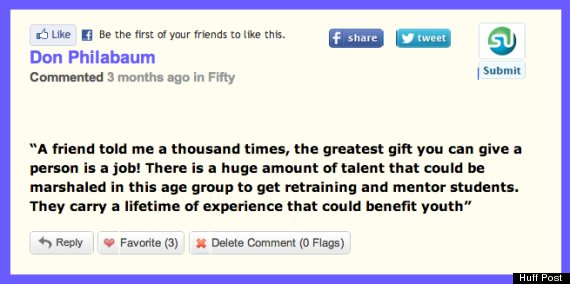 Give with an open heart.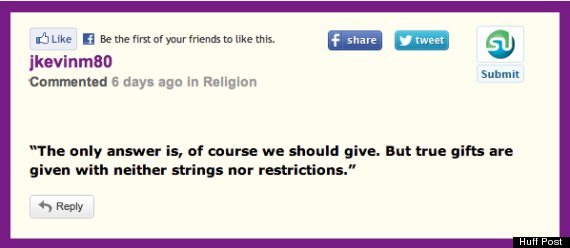 Consider the receiver.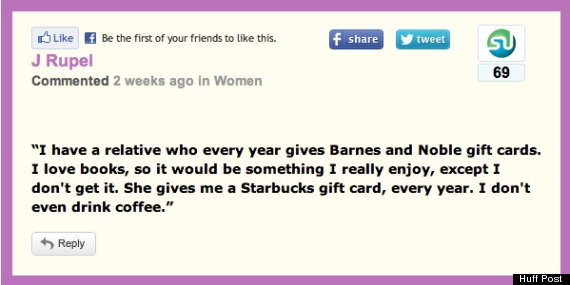 Homemade baked goods do not fail.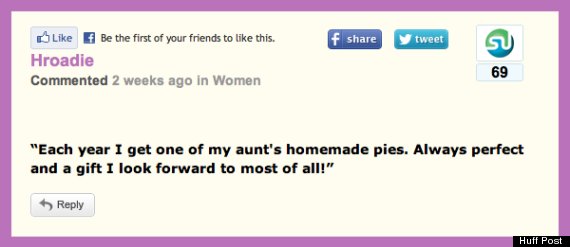 Forget holiday shopping. Time spent is better than gifts.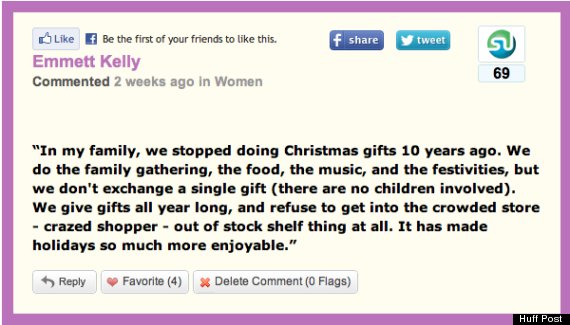 Regifting is okay as long as your buying a sweater for a menopausal woman.