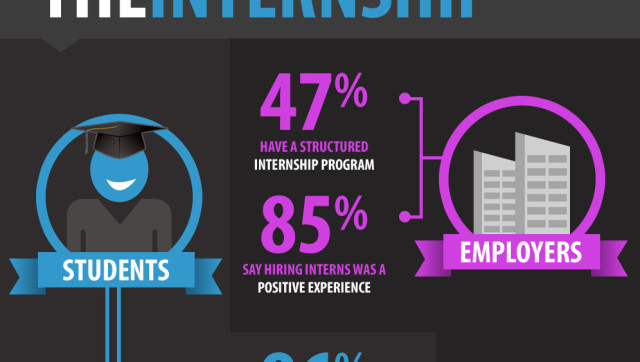 What makes certain people get hired while others meander, unemployed right after graduation? Unsurprisingly, Internships.com says internships play a major role. More surprisingly, the data shows that more companies plan to convert their unpaid interns into paid employees this year.
According to a poll of more than 7,300 students and recent graduates as well as over 300 human resources and recruitment professionals on their internship activities and intentions by Internships.com, "69 percent of companies with 100 or more employees offered full-time jobs to their interns" -- pretty exciting news if you ask us. In addition, 53 percent of businesses want to employ more interns in the coming year.
Tell us about your internship below!