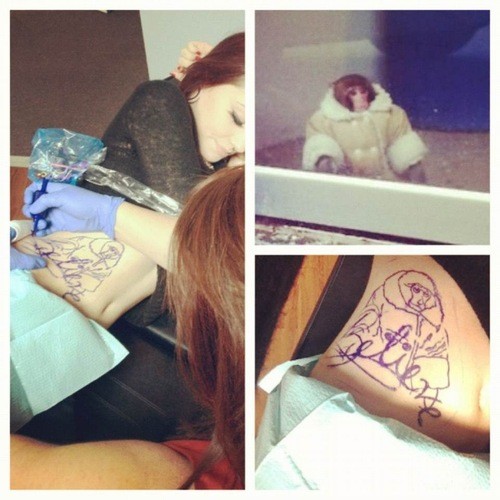 Well, that escalated quickly.
A photo collage posted to Reddit Dec. 13, via this young woman's Tumblr, reveals that at least one person has boldly screamed "YOLO!" in the face of the Internet and apparently tattooed the Ikea monkey onto her side for the rest of her mortal days.
Or whatever... our tattooed friends suggest that the sketch on the girl's side is just a stencil, a superficial ink guide that's applied to the skin before the artist takes the needle to your flesh. So while this could be a hoax, at least she didn't get it on her bunghole.
Here's the original coat-wearing Ikea monkey, in case you missed it.
We eagerly await the tattoo's final form.
Via Reddit
BEFORE YOU GO
PHOTO GALLERY
Crazy Tattoos!!